People may get stressed out by email, overwhelmed even. Endless tasks, infinite newsletters and spam galore. What if I told you by following a few simple steps today, you could save hours in the long run?
On average, a worker spends 28% of their time in email, and by using a few resources out there you could buy yourself more time.
"If you use something frequently, make sure you use it effectively."
What this article will cover?
Internet is flooded with hacks, shortcuts, extensions, bookmarks and tips to ease your Email life.
On the contrary, everyone uses their inbox differently and not all of those tips and tricks are helpful in daily life.
This article summarizes some clever tips that will save you time daily and completely change the way you manage your inbox.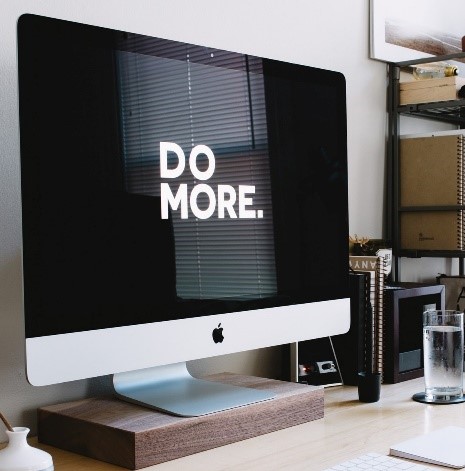 Get These Done Right Away
To begin with, these are the basic practices that can help you maintain an organised inbox.
Overtime we subscribe to a ton of newsletters and accumulate spam. Easily unsubscribe and manage email subscriptions with one click
LINK: Click Here
Inbox Zero might sound daunting, and you can always Archive or Delete Emails to achieve Inbox Zero. But are you someone who still wants those emails in your inbox, and the Unread count is annoying you?
The traditional way is to select 50 to 100 emails at once and mark them as read. But using these steps you can mark all your unread emails as read, all at once.
STEPS: Click Here
Shortcuts are efficient, time-saving and enables multi-tasking, so invest a few minutes today to learn these shortcuts. In reality, there are a ton of keyboard shortcuts, but only a handful are handy daily.
Here are some shortcuts that can seriously cut down the time you spend in your inbox:
Gmail Shortcuts: Click Here
Outlook Shortcuts: Click Here
Yahoo Mail Shortcuts: Click Here
Whether you're working individually or with a team, it is always handy to have a couple of email templates, pre-set replies loaded in your inbox to refer or reply to common emails.
This is one of the simplest and effective shortcuts for the professional growth of new and emerging businesses. Start taking advantage of the benefits of custom email templates.
It not only saves you time but promotes brand consistency, improves communication and increases income by increasing brand engagement.
STEPS: Click Here
Compose Emails with One Click
Ever wondered what is the fastest way to send an Email, or busy focusing on something, but want to avoid the distractions your inbox holds and get straight into composing your email?
This bookmark tip could save you plenty of time by letting you stay focused on your task and sending emails in a jiffy.
STEPS:
Paste the link mentioned below in your browser address bar and hit Enter to open Compose Email Page.
Bookmark this Compose page for easy access.
Now whenever you click this bookmark, the Compose Email page opens.
Are you someone who uses a To-Do list application to maintain track of your email actions? Gmail has a nifty sidebar called Tasks which is a to-do list. It's one click away and can be very handy. You can drag and drop emails to the Tasks panel and use it as a to-do list.
STEPS:
To display this option in your Gmail, click the arrow on the lower right to show the side panel.
Once the side panel is open, select the Tasks
The immediacy of clicking that star is much easier for some people than dragging and dropping messages into categories. There is more to starring mails than just the regular "yellow star".
For instance, you could use Exclamation for Urgent actions.
STEPS:
Click the gear icon ⚙ on the top left of your Gmail screen and open Settings.
Stay in General tab and scroll down till you see Stars
Once you have selected the stars you want to use, scroll down and Save Changes.
PRO

TIP
You can hover over each star to view its name. For example, the Red Exclamation is called "red-bang". To search for just these, you would use the Search "has:red-bang"
Two of the most overlooked and underrated features in Gmail. Why stress your brain when you have these nifty features at your disposal.
Snooze is ideal for users who tend to get a lot of emails on Mondays or Fridays and would prefer to deal with them throughout the week.
STEPS:
Right-click the desired email and select the Snooze option
Gmail gives you the option to resurface it later in the day, tomorrow, later this week, on the weekend or next week.
If you're trying to talk to someone in a different time zone, reminding someone about an event, or you just want to remind your future self about something. If so, schedule an email.
STEPS:
Compose a new email and click the triangle next to the blue "Send" button
Select one of the suggested times, or click "Pick date & time" to customize when exactly you want the message to go out and click "Schedule send"
You can always access the Scheduled folder to edit or make changes to your scheduled emails
Managing your inbox isn't something you might squeeze in at the last minute. Make it part of your routine. Invest a few minutes today to implement these clever tips to manage your inbox like a pro!! 
The amount of time you can free up just by organizing your Inbox might come as a surprise for many.
"Master your Inbox before it masters you."