Online learning is often considered to be less effective than offline learning. While we believe this isn't true, we understand where these students come from. With the change in environment and the medium through which we are currently learning, it is obvious to experience a difference in the effectiveness of the learning process.
However, it is not because of "online" learning but because of the way we consume the information that is to be blamed for affecting the results.
Here are a few ways in which you can improve your learning experience and get more results from the online courses you take.
Attend the Classes Regularly
Attending classes consistently for the first 2 days and then forgetting about it is not going to help you. If you really wish to learn and get results from online classes, make attending classes your top priority.
If the classes are pre recorded, make it a habit of spending at least one hour of your day consistently until you have completed the course.
Learning is an everyday process. You need to invest your time in learning if you want results. You can't learn today and then continue after 3 days.
Take Notes and Revise Them
Just because you are learning through a video does not mean you won't have to take notes. Even if you think, you can't come back to the lectures whenever you need to revise the information. Make it a rule to take notes no matter what medium you are learning from.
And to make it better for yourself, write down the notes and important information in a notebook and not on your phone notepad.
Take effective notes and revise them before your next lecture so that you recall everything you covered the previous day.
Online learning is not much different from offline learning. It's because we treat it differently that it loses its essence and is not as effective as learning in an actual classroom.
Oftentimes, we learn and understand everything that is taught but fail to execute it. The information is of no use if you are not putting it to use by following the instructions.
Don't wait for perfection. Don't wait for the right time. If the course asks you to do something that will help you, do it without any second thoughts. The course is designed to offer you the best results and for that, you will have to follow the course.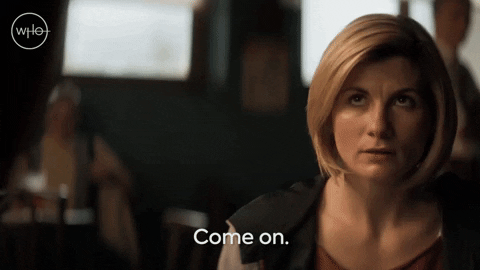 If you have the privilege to connect with the instructor and reach out to the support team for help and guidance, use it.
No question is silly. Everything that you believe is hindering your growth or learning experience needs to be removed, no matter how big or small the doubt is.
If there are live sessions where other students connect as well, participate in them religiously. You will get to learn so much through these sessions.
Always reach out for support and ask for help whenever you need it so that you can get past that confusion and get back on track to working towards your goal.
Connect With Other Students
If your course allows you to connect with other students through Facebook or WhatsApp groups, leverage this opportunity and get the best support.
When you learn together, you learn better.
There will be times when you will help other students and other times, other students will help you. You will get a chance to learn more through their experience and opinions. You will see how they are doing things that are helping them achieve their goals quicker than you and if you are the one ahead of them, you can share your knowledge and experience with them.
Either way, you all will be in this together. You all will share similar learning experiences, achievements, failures, and successes. You may think it doesn't make any difference but it does. Being an active part of a community of like-minded people can accelerate your growth and enhance your learning experience.
Now that you know how to get more results from an online course, it's time to sign up for one. What is something that you would like to learn?
Does starting and growing your own business sound good? Do you wish to learn a number of skills that you can offer as a freelance service as well as use in the growth of your business?
If yes, we offer a course that teaches 13 skills that you can offer individually. And along with that, it covers everything from finding your niche to starting a business. All these skills are interconnected and are essential for a successful business.
Here's the link to our course, "how to start and grow your business".