There is enough content on the internet that can help you become a successful freelancer. But none of it talks about what you need to do for yourself, the primary asset of your freelancing career.
When you start doing things that benefit you is when you actually do something for your freelancing career that is going to promise long-lasting benefits. 
Keep doing things for your career alone, without taking yourself in the picture and you will see how meaningless or temporary things can be.
Here are a few things that you NEED to do for yourself to become a successful freelancer in any field you wish to.
Do Something You Actually Like
First and foremost thing is to start your freelancing career in a field that you actually like. 
A lot of people start freelancing with a service that they know is high in demand and don't even take into consideration their own feelings towards it. 
Don't do that. You may step into a market that can promise you immediate financial freedom, but it won't last long. When you don't like something, you end up feeling exhausted as the pressure increases.
Choosing to do something you actually like will give you more freedom as you will be open to learning, experimenting, and improving. 
You will enjoy the process and even if it gets tedious at some point (and believe us, it will get tedious), you won't really mind it because you would know how to get out of it without giving up.

Make Yourself an Expert in the Subject
For your career and yourself, you need to equip yourself with skills and knowledge that will help you stand out from the crowd. 
When you start learning to be an expert in the services you are offering, you make yourself more confident and this boosts your chances of getting successful in freelancing as well.
A lot of people have low self-confidence. And it wouldn't be surprising if you tell us that you too are "shy" or "not sure" if you are the right person for your potential clients. 
We have seen people with amazing skills questioning themselves and honestly, we assume everyone is like that. And for this very reason, we urge people like you to just start learning and exploring the field that you are interested in.
When you start learning, you tend to become an expert in the field and with that expertise comes confidence. This confidence is what you need to trust yourself and your skillset, and take your freelancing career to the next level.
Read more: Ultimate Portfolio Website Checklist For Every Freelancer In 2022


Have a Life Outside Freelancing
Shocked? How is having a life outside freelancing going to make you a successful freelancer?
Well, when you have a life outside freelancing, you are exposing yourself to a completely different environments, which in turn will help you take your mind off your career. 
This helps you bring something new, better, unique, and creative to the table. Freelancing is mostly a creative career and when a person keeps focusing on just that, they tend to get stuck in the loop. 
Following similar subjects, with the same mindset and approach towards different projects, more focus & less exploring; and no work-life balance- you may think this is going to benefit your career but it is going to have the opposite effect.
When you start having a life, outside freelancing or any career you have, you let yourself free from the work-related stress. 
You may think that you don't have any work-related stress but you may not realise how stressful working on the same thing all the time can be. You need the break you just don't know yet. Take that break! This is going to benefit you, trust us.
New freelancers hesitate to do this. Self-marketing is a frowned-upon concept. 
No, not by the people but by the creator themselves. 
Self-marketing is amazing, in our humble opinion. 
You get to market yourself as an expert, you can show people why you think you are good and give them the proofs through which they too can have a similar opinion about you and your work.
Not just that, it allows you to get out of your comfort zone and reach out to your potential clients without having to beg them for work.
Instead of asking people for work, you will be going out and telling them how you are an expert in something you do and why they should be hiring you. 
This confidence in yourself can attract more clients than you think, and make you a successful freelancer.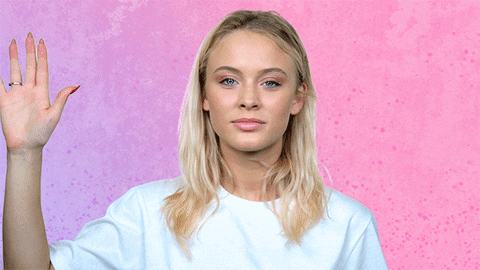 Plan Workations From Time to Time
We know how weird you must be feeling after reading this one. 
Have you been working as a freelancer full-time for quite a while now? If yes, you must know how difficult it can get to keep yourself focused on work when you are at home and there is no one to supervise you. 
You can use your phone, procrastinate, multitask, and sit for hours with literally no idea about how to do something which even you will agree, you can do in nothing more than 2 hours.
We have all been there. Working from home can be more difficult than one assumes. It is great, no doubt, but work and productivity suffer a lot.
Therefore, going out from time to time, for work purposes, helps a lot in bringing back productive energy. It also gives you the break you need to get out of the work stress and bring new, creative energy.
Planning workations is a way of pampering yourself and making yourself feel good. And this is the freedom that comes with the freelancing career.
Also- what's the point of all this freedom that your career gives you if you don't take advantage of it, haha!

Keep Learning, Improving, and Believing in Yourself
Even when you are an expert in your field, you have to keep learning in order to be up to date with the latest trends, changes, and advancements that are introduced in the market. 
Not just that, you need to change your approach towards your work and techniques from time to time to ensure better results and a more efficient schedule for yourself. 
Even if you change your routine and stick to the way you work as a freelancer, that is also a change or some kind of improvement that you are bringing to the table.
You need to keep learning, improving, and believing in yourself so that you can be as good as anyone else in the field, if not better. 
When you are determined to be great, you prove to be a beneficial asset for your potential clients and this is what is going to help you become a better, successful freelancer in the future.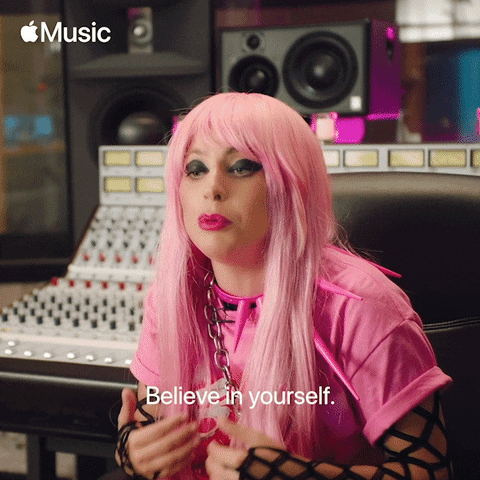 Prioritising yourself as a freelancer doesn't come naturally to anyone, but this is something we all realise when we go through negative experiences because we refuse to take care of ourselves. 
Freelancing is a career in which the more you are open to supporting, improving, and pampering yourself, the more success you can expect.
We understand that this isn't something that you know how to do. 
And while the aforementioned things will help, including these things perfectly in your life, routine, and career may be a little difficult for you initially. Especially when it comes to learning and making yourself an expert. 
BUT BUT, we are here to help you with the same. As an academy that caters to freelancers and side hustlers like you, we know where and why you are prone to get stuck in your freelancing journey.
Our course, Side Hustle Formula is perfect for you if you are an aspiring or new freelancer as we cover everything that you need to kickstart your freelancing career. 
And not just that, we even give you a coach, a mentor, and a community that is going to be there for you whenever you need advice, shoutout, or help.