Are you ready to start your freelance career? The first thing you need to let your potential clients know that you exist is an online presence. 
And to be present as a professional you will require a portfolio website that will introduce you and your work to your clients. Every individual who talks about freelancing as a career, suggests building a portfolio. But only a few cover what you need to have on your portfolio website to have a better impact on the potential clients.
If you still haven't come across the information you need to cover in your portfolio website, stress no more because we are here to help you build the perfect portfolio website that will attract the right and perfect clients.
To begin with, of course, you will need a website. However, even if you are making your portfolio on Canva, it is better to have most of the things mentioned below.
The first section you need to add to your portfolio website is the "about me" section. 
Your potential client would want to know who you are even before knowing how you can help them. For a person to believe you, they need to know who you are. Your about me section can create an instant connection with your potential clients and help them know about you.
You need not share your extremely personal information, anything that you believe helps you come out as a better freelancer, service provider, and hiring option for your potential clients with a touch of your personality through words will do.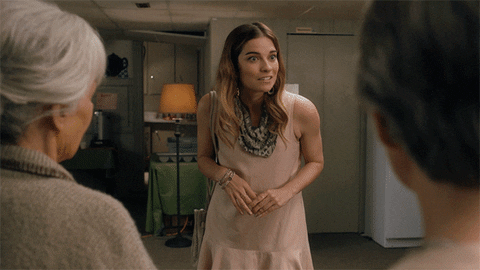 Next, you need to share your contact details. There should be a specific page through which your potential clients can contact you. 
Along with your email address and phone number (you can avoid sharing your personal number publicly if you are not comfortable) you should consider creating a google form as well in which you can ask your clients the basic questions that would help you understand their business and expectations better even before starting a conversation with them.
On your portfolio website, it is a no-brainer that you will require a portfolio. Obviously, you can't share your portfolio on your home page so the portfolio will be just a category on the top under which you can share your previous as well as sample work. 
When creating a portfolio website, it is preferable to have published work in your portfolio rather than having samples as your work for your client holds more value than sample work.
However, you don't necessarily need to work for someone else for free to create the published work. People have been creating content on different social media platforms and using their links for their portfolios. 
Any highly engaging content you have created for a social media platform that resonates with your freelancing service and is an epitome of high-quality work can be linked to your portfolio.
Your whole portfolio is a big CTA where the call to action is to hire you and pay for your services at the end of the day. Make sure you are giving that to your client in a subtle, indirect yet clear manner.
Instead of writing why you are good at your service, explain how you can be of help to your potential clients, why they should be hiring you, what you bring to the table that can solve your client's problems, and how you can improve their growth.
Your client is interested in growing their business more than knowing how experienced, educated, or good you are. Tell them how you can help them with their concern.
This may seem a little unnecessary and irrelevant but adding your pictures in your website can help your clients know who they are talking to and this creates some sort of a connection. 
They know they will be investing in a genuine person and not a random website they came across. Your pictures can eliminate the fear of investing in a scam and this can significantly increase your chances of landing more and better clients.
Your clients want to know if everything you have mentioned on your website about your service is true or not. 
It is obvious that you will be writing only good things about your own services but to make sure everything you have said is nothing but the truth, they would need to know how your previous clients feel about your work and work ethics.
Of course, you will not have testimonials when you are just starting your freelancing journey. What you can do is work for beta clients for free and in return for your service, ask them to share testimonials that you can later screenshot and put on your website.
Client Results/ Case Study
For different types of freelancing services, it is important to share how your services have helped the business and the most effective way of doing that is by sharing client results and case studies. 
For a social media manager, copywriter, and services that can directly affect sales and traffic, sharing client results and case studies of how your work has benefitted your clients' business will help you prove your work even better.
Yes, a blog is extremely important for writers but it is equally important for other freelancers as well. A lot of people believe blogging is for writers only but that is not true. Literally, every individual who is looking forward to getting work through their website needs to have a blog.
"But why would I, as a graphic designer or a website developer, need a blog?"
Well, you will need a blog for Search Engine Optimisation. Having a blog helps you rank better on search engines like Google and help your website reach out to potential clients.
While a writer can write blogs about literally anything, if you are not a writer, your blog should be directly related to the services you provide.
Coming back to the basic requirements of literally every website, you will need a tagline. A tagline that explains you and your services in very limited words. Make it is as attractive and informative as possible. However, don't waste all your time in coming up with a tagline. Your portfolio, work samples, and CTA would matter more than this.
Having a logo for your website that resonates with your domain name and tagline can help you create a distinct image in your potential client's mind. Again, you don't have to waste a lot of your time on this. Either hire someone with better creative skills or do something you find intriguing and attractive and move to more important things.
Finally, you need to add social media links so that your clients can find you on different social media platforms.
A lot of people have this question: do they need to have a public account on Instagram and what should they do if they are not comfortable with sharing their pictures?
Yes, you need to have a public account on Instagram but you don't necessarily have to make your personal account public. You can choose to create a new account with your business or domain name but yes having social media accounts linked with your website is more important than you think.
Read more: 6 Helpful Tips For Freelancers To Work Effectively

Your portfolio is the first step toward starting your freelancing career. There are several, equally important steps you need to take in order to make your freelancing career a success. 
To learn more about the next steps that will help you grow your freelancing career and start making a six-figure income, consider taking the Side Hustle Formula course offered by the Hustlepost Academy. The course provides you with the blueprint of the journey that will lead you to your desired destination.