After putting in the work and effort into creating a content strategy that can generate results, comes the time to analyse the said results. That's how Instagram works. 
You plan, implement, analyse, and improve. Instagram metrics help at the third step of this process.
Many people are still confused about the basic Instagram metrics, which is pretty understandable. All the available metrics are so intertwined that one ends up judging the whole account by one metric. 
Overseeing the importance of other metrics because of the overlapping outcomes becomes inevitable. It is important to take essential metrics into consideration to know how exactly an Instagram account is performing.
Here are 5 essential and basic Instagram metrics that every social media manager or business account owner should know about to ensure that the account is getting optimal results.
Starting with the engagement rate because this is the one metric that creates a significant difference and yet is often overlooked. The number of followers you have doesn't matter at all if you don't have a directly proportional engagement rate.
Engagement, in simple words, is the reaction or response you receive on your posts. Likes, comments, shares, and saves are different types of engagement. The higher the engagement rate, the better your account is doing.
The engagement rate can be calculated as the total engagement one received (likes + comments + saves + shares) / number of followers x 100
Say, your post got a total of 200 engagement instances and you have 1500 followers, your engagement rate will be 13.3%.
Impressions can be defined as the number of times your content was consumed by the audience. The audience can be your followers as well as unique users who come across your content through the explore section of Instagram.
It can be easily confused with Instagram reach but impressions are different from your account's reach.
Your Instagram impressions increase even if the same user consumes your content again. That means, your Instagram impressions don't necessarily tell you how many people your content reached out to. 
Instead, it gives you a rough idea of how many times your content has been viewed. This can also suggest that your content has been doing good because people considered checking it out more than once. This is why impressions can be higher than reach.
Reach is when your content or post reaches unique users. This is what can help you calculate how many people have consumed your content. Again, the number can be both your followers as well as non-followers.
Your reach also lets you know that while your content was shown to a given number of people, only a fraction engaged with it. 
Reach is often higher than the number of followers and engagement rate for people who have a small, open business account. It's because Instagram promotes your content and shows it to people who have similar interests and would like your post. 
However, this isn't universal and may change depending on how optimised your account and post are.
Read more: 10 Steps To Performing A Successful Instagram Audit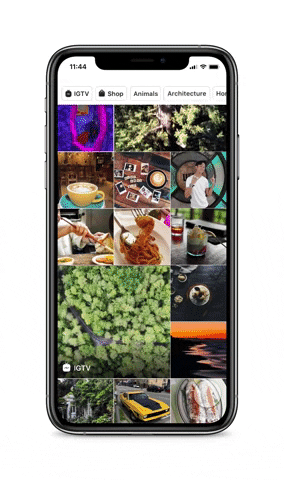 Instagram Story Engagement
Instagram's story feature also allows you to see how well your stories are doing.
Although not necessary, a lot of business accounts get higher story views than engagement on their posts. True for small business accounts, it again depends on how you are using your story feature.
The Instagram story section allows you to see how many people have viewed your story, interacted in one way or another, and exited the story. This helps you identify which type of story gets you the most engagement and which led people to exit your stories.
Finally, followers! Something we all care about more than we should. Of course, having a huge number of followers is impressive. It looks good and it is easier to flaunt but as already mentioned, it does not tell one a lot about how an Instagram account is doing. 
However, it still has an important role to play in Instagram metrics.
The follower growth rate is the rate with which one can calculate the number of followers that grew in the last month.
It can be calculated as the number of followers gained in the month divided by the total number of followers one had at the beginning of the said month multiplied by 100.
Say, this month your account received 30 more followers. And last month you had a total of 1500 followers, your follower growth rate will be 2%.
One needs to know the basic Instagram metrics if they are running an Instagram account for their business. Moreover, the knowledge of Instagram can also help you earn a decent income on the side if you choose to make it a profession and start a side hustle as a social media manager. 
Social media management may sound daunting to someone who has no clue about the role and its responsibilities but once given the knowledge you will find out how promising the career can be. 
We can give you the information, knowledge, and skill set you need to become a social media manager. We have a course called Six Figure SMM Formula that not only helps you understand social media management and marketing but also prepares you for any kind of business you shall be working with in the future. 
It is the only course you need to start earning a six-figure income as an SMM in 90 days. All you have to do is enroll, learn, and follow the blueprint of the journey you shall be provided.