The next step for every freelancer is to expand their freelancing career, switch from being a freelancer to CEO, and reduce work stress. Aren't we all told that as freelancers we can make a consistent six-figure income every month by working only two hours a day? If you are a freelancer yourself, you would know how misleading that is.
But you know what? It is not false. You actually can earn a six-figure income without working more than 9 hours a day like you currently do.
And for that to happen, you need to simply transition from being a freelancer to becoming a CEO. Trust us, it is not as scary as it sounds.
Save your chills and anxiety and let us help you convert that nervous feeling into excitement as we guide you on how you can do that.
Everything starts from within. You need to start by simply shifting your mindset. However, it is not going to be as simple as us writing and asking you to make a shift. It will take time to completely take on the business mindset and the transformation is going to be continuous.
Here are a few things that you can change in your mindset to transition from freelancer to CEO:
Understand your responsibilities. As a freelancer, your only responsibility was to provide quality services to your clients. But as a CEO, you will be responsible for your business's image, team's work quality and ethics, and growing your business while consistently providing quality services to your clients.

Be a leader. Even though your position will describe you as a CEO, a boss to your team, you will have to be a leader. You will guide people to work exactly how you have been doing or better so that you can rely on them and focus on your business better.

Be open to learning. As a CEO, your responsibilities are going to increase and you will be required to at least know the basics of everything you will be dealing with. From creating business strategies to managing and growing your business, there is a lot that shall go behind this process. You will learn new things to make sure you are updated and open to improvement.

Use your fear in your favour. No doubt moving to a higher position and taking on all the responsibilities is going to be a scary step but don't let this fear stop you. Instead, use it in your favour. Your fear means you are scared of doing the wrong thing, leading to failure. This means you will make sure to know everything beforehand and take the least risky steps. Your fear can help you be a better learner and decision-maker.
Be Open to Accepting Failures Positively
Listen, there is no denying the fact that there are equal chances of you failing as there are to succeed as an entrepreneur.
However, it is not necessary that failure is going to be bad. People fail, they stand up, try again, have better results, fail again, again try harder, and the cycle continues until they succeed. That is how things are supposed to be. You may not succeed in the first attempt itself but your first failure is definitely going to help you realise what went wrong and knowing what is wrong is as important as knowing the right procedure for something.
Undoubtedly, it is easier said than done but in life, this is precisely how you should be perceiving things, or else you will end up quitting on everything.
Just make sure you are open to failure and a slight shift to the south won't break you.
This is your lesson or mindset shift to becoming a successful entrepreneur and a good CEO.
Learn and Acknowledge the Art of Delegation
As a freelancer, you must have been managing everything all by yourself. Sure, you might have outsourced a few projects whenever you felt you needed help but most freelancers like doing everything all by themselves so that they don't have to share their income or pay someone else. But as a CEO, this habit needs to go.
Not only will you be required to delegate your work and responsibilities, but you will also have to make sure that you are delegating your work to the right people. No wonder they say delegating work is a work of art. You can't hire people with minimal salary expectations. That comes secondary, maintaining the quality of work you have managed to maintain so far should be your first priority and only people you believe can work as efficiently as you should be hired.
Nevertheless, this should not mean you start doing everything all by yourself. Find fine employees who are open to learning and getting better and train them to be as good as you.
Acquire Business Management and Growing Skills
For a freelancer, starting with the basic knowledge and skills related to the service they shall be providing is more than enough to start. But for a CEO, it is much more than that. You need to know that you will be running a business and for that you will require business management skills. Sure, you can learn them on the go but considering the competition in the market, it is better to start with learning and preparing yourself beforehand.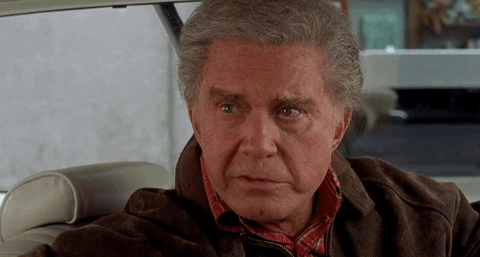 No, you don't need to have a degree or specific qualifications in business and management. Simply equipping yourself with the basic knowledge and skills required to start and grow your business is more than enough and you can acquire this online without compromising your lifestyle and routine.
Hustlepost Academy offers a course on how to start and grow your business which covers everything that you will need to start your own business from freelancing or even from scratch. According to our students' reviews, the course offers more information than an MBA degree. See it for yourself and let us know if you too feel the same. (You can read more about the course at the end of this article.)
Read more: 6 Helpful Tips For Freelancers To Work Effectively
Now Is the Time to be a Pro
We are not going to suggest you start even if you feel you are not ready. Although we recommend not wasting time having second thoughts and believing in yourself, we believe for a freelancer transitioning into a CEO, it is better to start with a "pro" mindset. Your effort to become a pro will make sure that your business is a success at the very first attempt. Nonetheless, you will be learning and improving even further in your journey but having this urge to be a pro will help you kickstart your career and be on the right track even as you just begin. Take your time to make sure you are ready and launch your business when you feel confident about your skills and experience.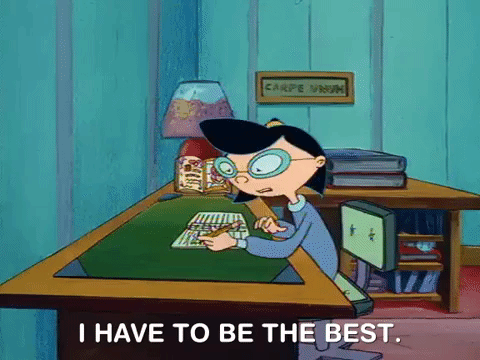 For a freelancer to become a CEO should not be a hectic process because you are already running a business. But of course, you are running it all by yourself and now you will expand your one-person army into a team. But you have your services and business defined, you have a market that you are already catering to and now your focus will be to find more fish in the same sea.
Our course, as aforementioned, can help you with this transition. In the course, we cover everything related to starting and growing a business online and along with that, we offer skill-based powerup courses that are a prerequisite for running and growing an online business. Content writing, social media management, online marketing, and effective time management are only a few power-ups you will cover in this course.
This is nothing less than your one-stop information hub for everything business.