Gone are the days when women were solely responsible for managing their homes. Now the times have changed and women are actively competing in the corporate sector. But what if we tell you it's time to drop out of that competition and focus on a better hustle?
It's time to start your own business and work on it, rather than working for someone else.
If you think starting an online business is risky and you are not ready to take that risk or you have any kind of self-doubt, here is an article that suggests why women make the best entrepreneurs. You should consider going through this article, but after reading this blog.
Why Should Women Start Their Own Business Online?
The reason why this blog is specifically dedicated to women is that despite fighting for equal rights women aren't paid as much as their male counterparts in the corporate world and it's high time we stop settling down for anything less than what we deserve.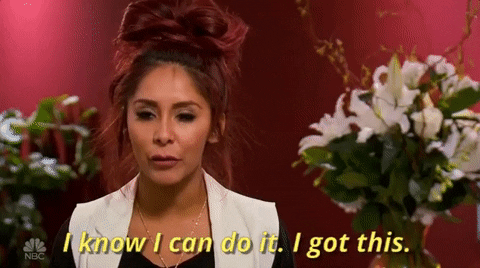 There are a number of benefits that women can enjoy by starting their business online. Let's have a look at those benefits, shall we?
I don't want to put every woman out there under the same category but the majority of women look forward to getting married, managing work and home, and having kids in the future. For them, working according to the corporate hours is not always possible. There can be a myriad of reasons to expect flexible working hours, especially as a woman. While your boss or manager may not understand your situation and demand, you as your own boss will definitely understand it.
When you are running your own online business you will not be expected to sit and work for a set number of hours. You can work as and how you please and shut your laptop when you feel like it.
Also Read: https://blog.hustlepostacademy.com/lifestyle/6-common-work-from-home-mistakes-you-need-to-avoid/
The freedom to do anything you want, decide how you want your business to run, work whenever you want, come up with an unusual way of doing things, be creative, and introduce changes as and how you please is something that you cannot enjoy when you are working under someone else. You will always have to agree with your boss, you can voice your opinion but you can't force people to accept it. But when you are a business owner you can change that for good.
What you can earn through your own business is way higher than the salary you can expect for your role and responsibilities. The difference is significantly higher in the case of women. As aforementioned, women are never paid as much as their male counterparts even if they are working in the exact same position. It may sound unreal to a lot of you (I highly doubt that though) but this is the reality.
When you are working on your own business, you will be making way more than you can earn through a job, and your revenue or earning potential as a business owner is not really affected by your gender.
Just like I mentioned earlier as well, a lot of women would want to focus on their personal life and during that working in the corporate world can get a little difficult. But when you are running your business you don't have to worry about your work and life balance. You can delegate your work and focus on your personal life if that is your priority. It is a no-brainer that you cannot delegate your work when you are yourself working as an employee.
As an employee or a homemaker, you are probably sacrificing your passion. A lot of us are actually passionate about something completely different from what we are doing. This is a gender-neutral fact but for women, this is especially true.
Well, as a business owner you can turn your passion into your business and pursue it wholeheartedly. This is the beauty of starting a business online, you can turn any hobby or passion into a business there are no restrictions whatsoever.
Also Read: https://blog.hustlepostacademy.com/side-hustles/how-to-have-a-work-life-balance-with-side-hustles/
Starting a business is one of the best decisions you can make as a woman. You will not only be choosing your career but the freedom to decide how and when you wish to prioritise your personal life and career without sacrificing anything. Maintaining a work-life balance as an online business owner is relatively easy. Moreover, it polishes your soft skills.
If you are convinced that you should start your own business online, you should consider taking this course offered by Hustleposty Academy which teaches you how to start and grow your online business. This is the only course you will need to start a business that is bound to get success within a few months.