Both your morning as well as your night routine matter when it comes to being successful at your 9 to 5. And this article addresses both the routines – 5 to 9 before work and 5 to 9 after work. If you are wondering what you will be doing between 9 pm to 5 am, you will be sleeping.
Yes, we are asking you to wake up at 5 am in the morning and sleep at around 9 pm. Why? Because that's the perfect time to get the generous 8 hours of sleep that everyone keeps telling you is important.
Importance of Having a Morning and Evening Routine
Before having a look at the routines, let's first understand why having a routine is not an option. It is extremely important to have a customised, productive, relaxing, and positive routine in the morning as well as at night so that you are ready for the day ahead and wrap your day up appropriately.
We have been told the importance and benefits of waking up early a million times. 
When we are young, it seems extremely difficult to wake up early in the morning but as we grow older it kind of becomes normal. We can no longer pull all-nighters as often as we once used to and waking up early gives this weird sense of peace and happiness. 
A lot of us have experienced this feeling at least once in our lifetime. Now imagine what it would feel like if you do it regularly.
If you are thinking you will feel clueless and get bored of waking up early, you are right and we are happy to tell you why.
The reason why you might end up disliking the idea of waking up early is that either you are sleeping on time or you don't have a routine.
Imagine this, you wake up one morning and do something that you felt like, the next day you had some work to do, but the next day you may not have anything to do and the idea of waking up early will stop making sense. 
This is why having a specific routine that not only helps you wake up but is good enough for you to stick to it is important.
Similarly, in the evening you may sleep on time some days and there will be some days when you will decide to binge-watch something or talk till late with someone, and there goes your evening time and your morning routine.
Both morning and evening routines go hand in hand and they have a significant impact on your overall day, mood, and health as well.
Productive Morning 5 to 9 Routine
Your morning routine is supposed to be productive. It will help you wake up completely and be ready for the day ahead. Although there are a lot of people who promote a specific morning routine that is termed "productive", we believe that every individual has a different lifestyle, goal, intention, and definition of the word productive. 
So, it is always better to design a routine that works best for you and not follow someone else's routine blindly.
Nonetheless, coming up with your own routine is going to take a significant amount of time and effort. You will have to try and test a lot of things to finally find out what is working better for you.
Here are a few activities that you can do in the morning from 5 to 9:
Drink water

Have a skincare routine

Go out for a walk or run

Stretch

Meditate

Journal

Listen to a podcast

Workout

Have coffee or tea

Make and have a healthy breakfast

Work on your side hustle

Read

Write

Hobby activity (like painting, drawing, or gardening)
Avoid using your phone for at least 1 hour after waking up. Try to spend the initial hours of your day in peace.
Read more: How To Be Successful In Life– 15 Habits To Adopt Today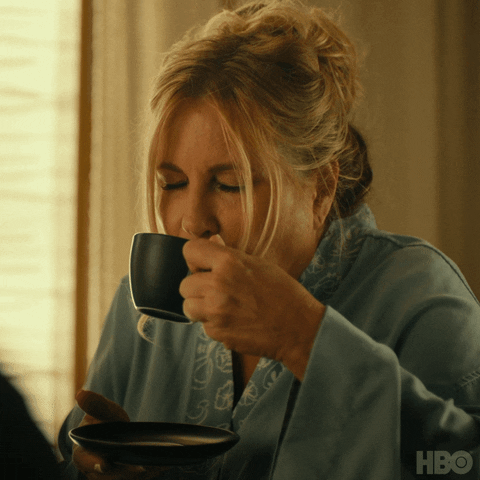 Relaxing Evening 5 to 9 Routine
After work, the first thing you would want to do is start using your phone. Believe it or not, it's during work when we feel sleepy, as soon as we are done with the work we are super active and can do literally anything (except work, of course).
Channelise this energy into something that will enhance the quality of your sleep and help you feel relaxed immediately.
You can use your phone for some time of course but track the time. Don't use your phone mindlessly. 45 minutes is more than enough for using your phone, right? After using your phone, it's time to work on your evening routine.
Again, different people have different relaxation techniques that they like to follow. Here are a few things that you can pick to create your own evening routine:
Take a shower

Have a nighttime skincare routine

Cook and eat a healthy dinner

Workout

Go out for a walk

Have a hot cup of tea or milk

Listen to some relaxing music

Work on your side hustle

Spend time with your family and loved ones

Journal

Read
Avoid using your phone in bed so that you can sleep easily. You can keep your phone away and stop using it at least one hour prior to bedtime. Instead of using your phone you can read a book or meditate and stretch in bed.
If you noticed, we have included "working on your side hustle" in both morning and evening routines. This is your sign to start a side hustle because believe it or not you have time to start one, you just need to manage your time accordingly. You know your routine and lifestyle better so you would know how you can include another stream of income in your routine. If you need any help and guidance in starting and growing your side hustle, we are here for you.
Our course "Side Hustle Formula" caters to people who are extremely busy in their lives but romanticise the idea of having multiple sources of income. We teach you how to build a side hustle from scratch, but MORE importantly, we also teach you how to manage your time and use time management tools to effectively juggle both. 🙂