Is this for real? Is an academy that is all about hustling going to tell you the benefits of being UNPRODUCTIVE?
As unbelievable as it may sound, this is actually happening. Fasten your seatbelts because this is going to be one hell of a ride.
Before that, let us first make it very clear that the post is about the literal meaning of "Netflix and chill". Not what you millennials have in mind.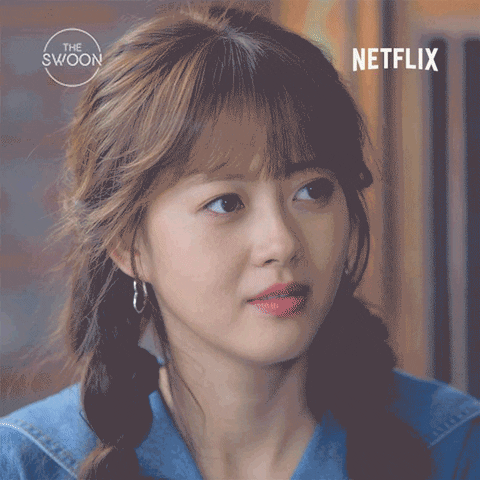 Is It Okay to Be Unproductive?
Yes, it is okay to be unproductive. Of course, it is a given that you shouldn't be unproductive all the time. But being unproductive and doing fun activities is not only okay but important as well.
One such activity that we are going to discuss is watching Netflix. Contrary to what people believe, watching Netflix is not killing your productivity. If consumed in moderate amounts, Netflix can, in fact, increase your productivity.
Read more: Things You Need To Do For Yourself To Become A Successful Freelancer
The Importance of Being Unproductive
As already mentioned, being unproductive is important. If you think being productive all the time isn't going to affect your mental and physical health, you are wrong.
Letting your body relax and taking some time off work to unwind your mind is important. And for this, you need to be unproductive.
Moreover, when you keep working, you restrict your mind from trying new things. The lifestyle and routine become tedious and that leads to burnout. Being unproductive breaks that cycle and gives you the time to refresh your mind and be creative.
When you keep working, you end up eliminating a lot of things that used to give you happiness. Doesn't that mean you are kind of giving up on your happiness? Even if work gives you happiness, it does not mean that you will give up on everything else.
Introducing unproductive activities into your productive routine can be beneficial for you. It will give your body and mind some time to relax and after that, you can expect it to work even better.
Benefits of Watching Netflix
When we say being unproductive, there are so many things that one can do that are unproductive in nature. But why are we focusing on Netflix and chill? We have our reasons.
Some other unproductive activities that people usually indulge in are:
Now the problem with these activities is that even when you are doing nothing, you will end up thinking. What may start as normal thinking can turn into overthinking and stress in no time. That is not unproductive. It is indulging in something that is problematic. In fact, it is worse than being productive and unproductive.
On social media, you may start by talking to your friends and then start binge-watching reels. Given the negativity on social media platforms, you will come across negative content. This can affect your mind and mental health which is the opposite of being unproductive.
The idea of being unproductive is to do something that is not productive and relaxing.
Watching Netflix would let you choose from a variety of genres. You can always choose something that is less triggering and more entertaining. Moreover, when you binge-watch something, your chances of overthinking are pretty less.
Here are a few benefits of binge-watching Netflix:
Helps you relax
Reduces stress
Helps you take your mind off something
Can stir your creative side
Enhance your productivity
May improve your skills and knowledge
Yes, it is important to be productive and have a side hustle. But that should not mean you give up on things that make you happy. Hustlepost Academy preaches having a side hustle so that you can turn your hobby into a career. But we, at no point, promote the hustle culture that suggests giving up on life.
Even our students will tell you that they earn lacs without spending hours on their side hustle. Being unproductive is as important as being productive. This is what balance looks like. You create a balance between work and fun. And fun can be as simple as not doing anything at all.
Learn how to start and grow a successful side hustle while watching Netflix. Our Side Hustle Formula course teaches you how you can turn your hobby into a full-time career within the next 60 days. Without investing more than 3-4 hours a day.