One thing that can break the deal for a freelancer is not their portfolio but discovery call mistakes. This is not an exaggeration, people get clients without a professional portfolio every day but one wrong discovery call and you have missed your only chance to get the client on board. Here are common discovery call mistakes that almost every freelancer makes that you need to avoid, no matter what level of freelancing you are at.
Not Collecting Enough Information About the Client Beforehand
This has to be one of the major discovery call mistakes that a lot of rookie freelancers end up making. You cannot start a discovery call without having the basic information about your client and the project or work they are dealing with.
Sure, the motive of the discovery call is to ask questions and know more about the project but you will need to have an insight into the project beforehand to understand the work, its pain points, and how you can be of help to the client.
To avoid this rookie mistake, what you can do is ask the client to give you some details and with that, you can get an idea of the work you need to pitch in and why it is crucial for your client. Having enough information beforehand is necessary as it lets your client know how good and efficient you are with your work and research.
Talking About Yourself and Your Work
A discovery call is all about your client. You ask them questions, and let them explain their work and what they are expecting from you. What a lot of freelancers end up doing is talking about themselves, how they have been working with other clients, what they have done and achieved, and why the client needs to have their work.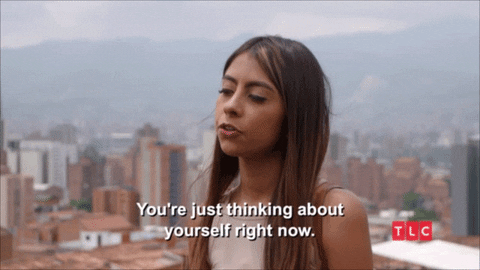 Instead of telling the client what you have done, let the client tell you what they have in mind, and with that information tell the client what they need, not what you can offer.
Here's the deal, when you talk about what they need, you are talking about your own services only but indirectly. This way, the client feels you are actually helping them instead of selling your services.
Throwing the "How can I Help" Question
Okay, this is one mistake that a lot of people make without even realizing it is a mistake. You don't ask the client to tell you how they expect you to help them. They might not have the exact knowledge of how your work can help them.
The thing is, you cannot and should not throw this question at them. Instead what you are supposed to do is tell them how you can help. They have told you what their basic expectations are, now it is your time to tell them how the work you do is important for their project and what exactly they need. This "what they need" is your pitch. But again, instead of making it service-centric, try to make it subtle by talking about how they will get benefited.
Following a Script With No Personalisation
Most of the time freelancers have a script that they prefer sticking to because of the time restriction and content that needs to be covered in that limited time. While it is a good way of making sure that every important detail is covered during the discovery call, one thing that people don't realize is that the script needs to be different for every client.
Even if the services you are pitching are the same for every client of yours, your client's projects and pain points are not exactly the same. So, how your services are going to help a particular client will be different from your other clients. And keeping that in mind you need to personalize your script and pitch. When you personalize your script according to your client's project, industry, and pain points, your services seem more reasonable, and the chances of them getting on board multiply.
Read more: Things You Need To Do For Yourself To Become A Successful Freelancer
Not Turning On Your Video
You may think this does not make much of a difference but it does. When you are doing a discovery call, you connecting with your client on a video call can completely change the game for you. Video calls make you look more professional, confident, and active. It can help your client read your facial expressions and connect with you better.
When you are running an online business your discovery call over a video call is one of proving to your client that you are a real person with genuine intentions and business. The more you are comfortable with showing yourself face to face, the more trust they will have in you and your business. This is one way of growing your online business.
Avoiding the common discovery mistakes can help you start on the right foot but being perfect at it is a long-term process. You will need to keep working, learning, changing, and improving yourself with every discovery call you make.
Discovery calls are like the foundation for your online business and to make your online business grow, you need to get better at discovery calls, to begin with. However, it is just one step. If you need to learn more about starting an online business and having a hold over discovery calls as a freelancer, you can sign up for this Start and Grow Your Online Business course offered by the Hustlepost Academy. This is probably the only course you need to excel in your business right from the start.