Indians are best suited for virtual assistant jobs and we are not saying this to lure you into it. We have our reasons for believing that and here we are going to share these reasons with you. We are certain you will find these reasons relatable and justifying.
Indians Are Well Trained in English
Okay, this had to be the first reason because this is one reason a lot of you will find surprising. Indians are well-trained in English. Contrary to what we ourselves believe, Indians are better than native English speakers.
We have been studying English from the beginning and most of us are pretty good with the language. We can write, understand, and speak in English without making grammatical mistakes.
For some of us, it may take some practice to be confident but there is no problem as such for us to communicate in English.
Indians have a better hold on grammar, vocabulary, and punctuation than native speakers. This is why international clients prefer Indians for virtual assistant jobs. The responsibilities of virtual assistant jobs include writing and communicating in English. 
Indians Love Organising Everything
We start making our beds from around 6th grade. Unless you have had a house help and your mother didn't scold you for not making your own bed. (highly unlikely, mothers love scolding us for sitting all day and not helping her).
We have been arranging our books and bags according to the schedule from I guess 2nd grade. And on top of that, we have been living with our mothers and grand moms who love organising everything. You just need to step out of your house and live on your own for some time. You will find your hidden love for organisation.
Because of our living situation, we Indians are great at organising. We have structured thinking and working with schedules isn't difficult for us.
Indian Currency Is Weak, So Rates Are Affordable
India is a developing country and our currency is weaker than developed countries. Even though it is not something we are proud of, our situation definitely makes us a better fit for international jobs. The employers can invest less and get the work done. And we will still be getting a decent income (more than what Indian clients offer).
This is a win-win situation for employees and Indians working as virtual assistants. Another reason that makes us suitable for remote, international work.
Pro

Tip
Instead of charging according to the Indian rates, charge according to the US rates even when you are a beginner so that you get good income right from the beginning.
Indians Are Born Prepared to Handle Pressure
Do we need to tell you this? Haven't you been struggling with your life, peer pressure, society, and expectations?
The pressure to be good at whatever you do.
The pressure to impress people who barely matter.
The pressure to complete more tasks than you can handle in a time span that is abysmal.
The pressure to talk to people.
The pressure to keep everything sorted.
The pressure to maintain a work-life balance.
We have been handling so much pressure that we are perfect for the role of virtual assistant.
Indians Have Flexible Personality
Unlike people from other countries, Indians are actually pretty flexible. They can adjust with any sort of work and environment. Some may take time to fit in but they will eventually fit in. That's probably because we Indians aren't stubborn about things. Come on, we have seen people working at positions they are overqualified for with least to no issues. We have seen people settling in different cities despite a significant cultural difference. There are innumerable examples that prove Indians have a flexible personality and working for them in a schedule that might require them to be extremely active one day and take care of things that they may not be familiar with initially.
Indians are very resourceful. Things have never been easy for us. We struggle to get everything done. Because of that, we have great problem-solving skills, management skills, and a creative approach to problems. We also have a mindset that is ready to learn, grasp, and practically try things out.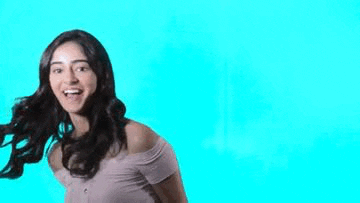 Virtual assistant jobs require one to be great at problem-solving and a quick learner. As a beginner, you may not be ready for the responsibilities of a virtual assistant. It may not be as difficult, but even drafting an email can be something new for some. Indians can learn quickly and the best thing is, they don't mind learning.
That's it. These are the reasons why Indians are best suited for virtual assistant jobs. But what makes virtual assistance a good job opportunity for us Indians? Well, it is an easy way to earn good money and the work requires us to help a business person out. We Indians love helping people, don't we? Getting paid for helping people is the cherry on top.
Becoming a virtual assistant requires a basic understanding of the role and responsibilities. You need to have basic skills required to become a virtual assistant that will help you qualify for the job. We highly recommend you get the virtual assistance course offered by the Hustlepost Academy. The course will introduce you to the basics of virtual assistance and appropriately prepare you for the role.