Are you working as an email marketer or are you a freelancer trying to get clients through cold emails? Well, in either case, you need to write a really persuasive email subject line so that your email lands in the primary section and the receiver considers reading it and responding back.
Before discussing the formulas, we need to mention something very important that is often ignored. Your expectations when it comes to sending a cold email should not be restricted to the opening rate of it. A lot of subject lines have a good open rate but it is of no use if, in the end, you are not getting a response out of it.
So, creating curiosity, adding a clickbait in the subject line, and writing something ridiculously different from the body of the email may help you get your email opened, but it won't get you the actual benefit or work that you expect through that email.
Cold Email Subject Line Formulas That Work
A cold email subject line has to be even more attractive, informative, and genuine than any other type of email because your first cold email is going to lay the foundation for this potential relationship.
You are reaching out to your lead and your end goal is to convert it, if there is one step where you can crack or ruin the deal, it's exactly here.
Here are 4 email subject line formulas that will work every single time for you. But here's the deal, depending on the type of reply, offer, work, the person or brand, and several other factors you will have to pick a different formula. It's always a few hits and trials that tell you which method works best specifically for you.
Okay, enough tittle-tattle, let's dive into the formulas now.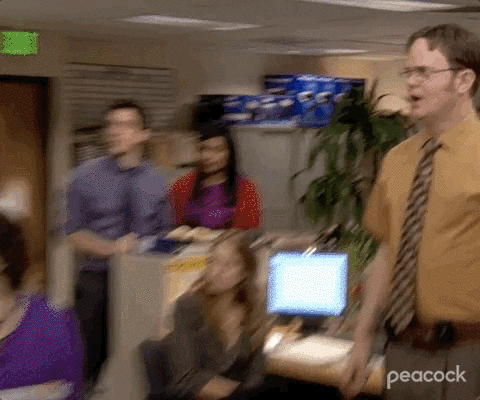 Formula 1: Number + Adjective + Noun + Keyword + Reward
So, for the very first email subject line formula, we have one of the most popular formulas. This formula works great in blog titles as well but our focus for today is "emails".
When you give your audience or receiver a number or list-wise information, they consider opening the email and skimming through the content in the email body. It seems less time-consuming and easy to go through, which increases the open rate of your email.
Then there is an adjective and a keyword which probably covers the pain point of the receiver, another chance of getting your email read.
And finally, there is a reward, which tells the receiver what YOU are expecting out of this email and what exactly you have to offer.
This is a perfect example of writing a persuasive email with clear intentions. No fake promises, no sugar coating, just information the reader needs along with how you can benefit them.
Examples of this formula are:
4 powerful formulas to write a catchy subject line  in 60 seconds

3 powerful hacks for students to crack college placements
Formula 2: How to + Action + Keyword + Reward
We know how much everyone loves reading 'how to' guides. Imagine getting one in your email. Well, it is going to work for us if you are writing anything related to productivity. Throw us a productivity course in the email body and we will buy it almost immediately.
If it works for us, and we are assuming you are a reader like us, we believe the 'how to' subject line would work for you as well. Now calculate how many people out of this insane population like to consume content like you and us.
What we are trying to say is, it is going to work.
Examples of this formula are:
How to write catchy subject lines for any email 

How to crack a high-paying job in college placements
Formula 3: Definition + Guide to + Action + Keyword + Reward
Just like 'how to', guides work amazingly well as well. It sounds like a free course doesn't it? And it definitely contains information similar to that. But, it doesn't stop there, right? You add a guide that will help your receiver and through that you let your receiver know that you have something more than that to offer. You impress your receiver with a guide and then make them curious about what all they can expect from you. Add the reward and now they have an idea what they can expect. Throw in your CTA.
Example of this formula are:
An easy guide to write catchy heading in 60 seconds

Complete guide to cracking high paying job in college placements
Formula 4: Negative Word + Action + Keyword + CTA
Finally, the last formula we have for you. Negative words attract you more than positive words, don't they?
Think of it this way. You know what is the right procedure for doing something. Someone giving you the same information might not intrigue you but wait for someone to come up and tell you what you might be doing wrong. Interested to know?
Works wonders for every single person.
Examples of this formula are:
Avoid making 8 common headline mistakes

Stop worrying about placements and use THIS technique
These are email subject lines that can ensure your email is opened and read by the receiver. But your work does not finish here. You are now supposed to draft an email body that does the work for you, which is converting the lead. If you are not sure or would like to learn more about email marketing and writing, let us introduce you to this very valuable course on Email Marketing that Hustlepost Academy offers. It is the one and only course you need to excel in email marketing and helps you not only write the best email subject line but master the art of drafting a valuable email that people will consider subscribing to.