Becoming a virtual assistant is one of the most rewarding careers. But the profile requires one to be responsible and expert in certain areas. There are a few skills that you will need to have even before you consider starting as a virtual assistant. These virtual assistant skills include managerial skills as well as creative skills. You will see what we are talking about.
Let's dive right into the list of skills that you need to become a virtual assistant.
Usually, the entrepreneurs who hire a virtual assistant don't have everything organised. A virtual assistant does it for them. From organising their emails to scheduling meetings, you will manage tasks for them.
You need to know how to do that in such a way that you make everything easy to access and well-organised.
A virtual assistant needs to have very good communication skills. Be an expert in this one skill and dealing with your client and their clients will become so much easier for you.
As a virtual assistant, your job will
require
you to talk on behalf of your client and even with other employees. For that, you will need to have communication skills that are pleasing and persuasive. Communication skills are not restricted to verbal communication skills. You will need to have a good grasp of your writing skills as well, as you will be writing emails for your clients.
We all need time management skills irrespective of our job roles and responsibilities. But for virtual assistants, the importance of time management skills intensifies. It's their responsibility to manage time for their clients.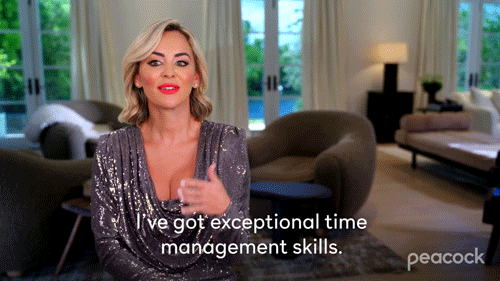 One of the most important virtual assistant skills. Project management is important for everyone but for virtual assistants, it is mandatory. Your client can ask you to manage their project for them.
As a virtual assistant, you are an assistant to your client. You are responsible for everything that goes on in your client's business. From managing their schedule to organising everything for them. You will also take calls on their behalf and prioritise work for them. There may arise situations where you will have to use problem-solving skills. When you are working on behalf of an entrepreneur, you need to have decent problem solving skills.
Finally, on our list of virtual assistant skills is attention to detail. You might be taking notes for or from your client. You will be creating schedules according to their meetings, conversations, and plans. There will be so many things that will need you to be attentive. You will need to know the details of everything that is happening or should happen next for your client. Again, depending on your responsibilities as a virtual assistant the details may vary. But your skills to take notes, be attentive, and remember the details will help you a lot.
These are basic virtual assistant skills you need to become a virtual assistant. But for someone who is new to what virtual assistant is, this blog may not help a lot. You can instead take a course on how to become a virtual assistant from Hustlepost Academy. The course can prepare you for the role and help you get clients as a virtual assistant.