If you are an aspiring photographer who wishes to start from scratch, become a successful freelance photographer, and build this hustle into a business, you've come to the right place. Here you will find every information you need to become a successful freelance photographer as a beginner.

Freelance photography is not a lot different from freelancing other services but because it is one of the services that can't be offered online, it seems a little difficult to find clients when you are just starting out, alone.
How to Become a Freelance Photographer?
Becoming a freelance photographer is not difficult but it is no cakewalk either. You will have to work a little harder to get your first few clients but once you have some reputation and name in the market, you can choose to work more or less however you please.
To become a freelance photographer that is bound to be successful, start with building your mindset. You will have to treat photography as your business and not just a hobby. When you equip yourself with that kind of mindset, you take things a little more seriously and prepare yourself for success. As opposed to when you consider something your hobby, you have the privilege to work only when you feel like doing it, which may not work in your favour.
Once you are ready, mentally, it's time to get into the steps that will help you become a freelance photographer.
Step 1: Equip Yourself With the Right Equipment
Your first step has to be equipping yourself with the equipment you will need for photography. Of course, you can't purchase everything all at once but get the essential equipment you will need, depending on the type of photography you choose to get into.
Instead of saving your money by purchasing low-quality equipment, consider this a saving and purchase options that are high quality (not perfect or the best) and within or close to your budget, especially when it comes to buying a camera and lens.
Step 2: Strategise Your Business Plan
Before starting your journey and stepping into the market, you need to plan everything. It's a business, remember? Treat it like one. Write everything down.
What kind of photography do you wish to do?
You, as a photographer, would know that, in photography as a profession, you can further niche down. Niche down, and select the niche or type of projects you are into.
How do you intend to start and run your business?
Then decide if you wish to hire a team as soon as you start or if you want to start as a one-man army and expand as your freelance career grows.
How much do you intend to charge for the projects you shall be taking?
Different projects may have different pricing but you need to strategise how much you will charge beforehand.
What marketing strategies do you plan to try?
Marketing strategies, even online, have different types. How do you wish to market yourself, through social media handles alone or do you intend to build your website as well?
What are your short-term and long-term goals with regard to your photography business?
And finally, what are your goals? How many clients do you wish to work with and how much do you expect to earn in the next 6 months and where do you see yourself as a freelance photographer in the next 1 or 2 years? There should be goals, aims, milestones, and a final destination.
Step 3: Build Yourself a Portfolio
You have your business plan and you have your equipment. It's time to start clicking. That's what is going to get clients, isn't it? You need samples in order to showcase what your work looks like. Anyone can call themselves a photographer but it's after we see the work we decide if the person is actually capable enough to be called a professional photographer or not.
Start clicking pictures within your niche and build yourself a portfolio.
Step 4: Optimise Your Social Media Accounts
For a photographer, social media accounts can practically work as portfolios (still create a professional portfolio). Use social media to market yourself as a photographer. Post pictures, optimise your bio, add the link to your portfolio in the bio, use the right hashtags, and optimise your captions. Your social media accounts can get you clients so make sure you are using this opportunity appropriately.
You will have to learn a little in detail about social media management and social media marketing to optimise your social media handles efficiently. We suggest learning over trying with little to no sense of what you're doing as with better knowledge you can get better results in less time.
Step 5: Reach Out to Already Successful Freelance Photographers
You have a portfolio, you have an optimised social media, and now you need guidance. Guidance from someone already in the field you are planning to get into. Reach out to the freelance photographers you look up to and ask them if they are hiring freshers.
You need to get experience; this can prove to be a better way of getting the exposure that will help you understand the market.
Write a cold email to the photographers you think you will love working under and who have a lot to offer you in terms of learning and wait for them to respond back. You can even reach out to them via social media direct messages. Make sure your text or email is clear, short, and to the point. Avoid sending a "Hi".
Step 6: Apply for Freelance Opportunities Online
Search job portals like LinkedIn and Indeed (not Fiverr and Upwork, please) for freelancing opportunities. Search on Google and social media, approach potential clients, and leave posts that you are available and offering services. Keep looking for opportunities online and apply for the same.
Step 7: Run Well Optimised Ads on Social Media
Create social media posts with details about the services you offer and run them as ads on social media. Optimise your ads according to the demographics, location, age, and gender and run them on different platforms, like Facebook, Instagram, Twitter, and Google.
Post your work on Pinterest as well. If you have a website for your portfolio, link that to your posts on Pinterest. People are always looking for pictures for wallpapers on Pinterest, who knows your next client might come across your work through Pinterest.
This is your time to reach out to your friends and ask them if they can refer you to people who might be interested in your services. Use your network. Your friends, family, colleagues, acquaintances, online friends, and mutuals, anyone can have a lead for you. Don't refrain from asking for help, this is your time to start, so don't come in your own way.
Step 9: Pitch to Potential Clients
You must have an idea about who your potential clients can be, reach out to them, and create your content for them. The organisations, teams, brands, and people you believe can be your client should be told that you exist and you can help them with their requirements.
Cold pitching is your way to get success in getting clients on board. Pitch your services as much as you can.
Step 10: Get Reviews and Testimonials From Your Previous Clients
People you worked for, to create your sample work, get their reviews and testimonials so that you can showcase the quality of your work and professionalism to your next client. If you didn't work for anyone and have no one to review your work, find yourself a beta client and work for them for free and ask them to review you or give you feedback in return.
These testimonials are important because they can help your clients know more about your business and services. Genuine reviews attract clients. Get them as much as you can.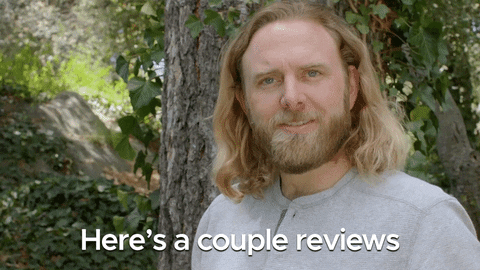 Freelancing is all about patience and persistence.
If you keep working hard and patiently, you start seeing results. You may find a client or two right after steps 3 or 4 but don't stop there. 
Follow the steps and if you need more information and guidance, consider taking the Side Hustle Formula course offered by the Hustlepost Academy. This course covers everything you need from starting a side hustle to converting it into a full-time business. Along with that, you get a 1:1 personal coach and a mentor who is always there for you whenever you need help or assistance.