Social media management is a growing industry. While a social media manager is responsible for every social media platform the client is or wishes to be active on, one can choose to manage just one social media platform and get specialisation in that. Enters YouTube Manager.
What Is a YouTube Manager?
A YouTube manager is a person who manages everything related to the YouTube channel of the client. The said client can be a brand, organisation, or person. YouTube is not just about uploading videos and engaging with the audience. A lot goes behind YouTubing and for that, one needs someone who has the knowledge and skill set that can help them grow on the platform, organically.
It is exactly like Instagram is not just about posting and using hashtags, or content writing is not just about grammatically correct articles. One needs to take care of the technicalities of the platform and strategise content accordingly. That is what a YouTube manager does for their client's YouTube channel.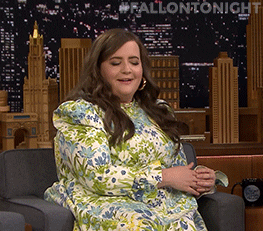 Why Do YouTubers Need a Manager?
YouTubers, over the years, have created this image that they need to be hustling alone, learn everything all by themselves, and do everything from brainstorming to engaging. Yes, people start that way but with time they start delegating work. Either people don't get to know this or they simply ignore this fact.
No YouTuber is working alone when they are already successful. You can reach a certain level all by yourself but after that, when you hit the plateau, you need someone, more experienced than you to take things further for you. They hire videographers, editors, PR managers, and YouTube managers to make things easier for them.
A YouTube manager helps the YouTubers brainstorm, upload videos, conduct research for keywords and optimise titles and descriptions, engage with the audience, maintain the quality of the channel, run YouTube ads, and keep a check on YouTube algorithm and channel analytics.
Skills You Need to Become a YouTube Manager
Becoming a YouTube manager from scratch requires decent knowledge and understanding of the platform. One needs to be familiar with the technical aspects of the platform and strategies that can help the channel grow.
This is not a brand-new role. People are already experienced so securing a job as a fresher with no prior knowledge may be a little difficult. However, with knowledge and skill set one can definitely start a career even as a beginner.
Here is a list of skills that you need to become a freelance YouTube manager:
Conducting keyword research

Uploading and scheduling YouTube videos

Optimising titles and descriptions

Optimising the channel

Running ad campaigns

Promoting and marketing videos

Optimising videos for different devices

Brainstorming and creating content according to the trends

Driving views, traffic, and engagement
Every channel, brand, individual, and organisation requires different content, strategy, and management style. That means, depending on the client you get to work with, you will be using a different approach.
How Much Can You Earn as a Freelance YouTube Manager?
As a freelance YouTube manager, you can work with multiple YouTubers and charge as low as INR 5,000 and as high as INR 40,000 from each client. The more clients you take on board, the more you will be earning.
YouTube management is a critical role and the responsibilities you shall be taking care of, as a manager, are critical too. People pay for it because they understand YouTubing is not just about recording an aesthetically pleasing video, editing, and posting it on YouTube. They need to optimise that video and the channel in every way possible to reach the right audience and increase engagement.
How to Become a Freelance YouTube Manager?
Finally, to the main question, how can you become a freelance YouTube manager?
To begin with, you need to learn about YouTube management. Learn how YouTube works, how SEO for YouTube works, what are the marketing and promotion strategies for YouTube, and how to come up with the right content ideas.

Once you are familiar with the basic skills you will require to become a YouTube manager, you need to get practical exposure and for that, you can find a beta client. Reach out to a YouTuber and ask them if you can work for them as their YouTube manager for free for a month or two. During this time, create a report on how the YouTube analytics of the channel change after you introduce your strategies.

After this experience, you will know how practically things work on YouTube and you will be ready to offer services. However, people still don't know you and how you work so you need to start by introducing yourself.

Introduce yourself by optimising your social media accounts. Share content that is related to the services you are providing, and if it sounds interesting, start your own YouTube channel.

You don't necessarily have to have a huge following. Just a decently maintained account that has all the information your potential clients will need to hire you will be enough.

You have experience, knowledge, skillset, and social media to prove your work, it's time to reach out to people willing to hire you.

Send cold emails to YouTubers, brands, and organisations you would like to work with. Let them know how you can help them and offer your services at a discounted rate, for initial few clients.

From these cold emails, you will stumble upon a few clients and if you don't, keep sending them.

Meanwhile, build your personal brand. Your social media accounts from Instagram to LinkedIn matter, post content, engage with like-minded people and potential clients and be open to opportunities.
That's it, you will be a YouTube manager once you start working on it.
YouTube management is a growing career role; with each passing day, people are realising its importance. If you are an aspiring YouTube manager, we suggest you consider trying it. It isn't as difficult as it may seem in the beginning. Once you are equipped with the knowledge, everything will fall into place.
Start with taking the "Side Hustle Formula" course the Hustlepost Academy offers. The course covers everything from YouTube management and content writing to marketing and social media, you will require every information that is offered in the course.