The terms coaching, mentoring, consulting are thrown so randomly that getting confused or using them interchangeably is understandable. However, the three terms and services provided under these terms are very different.
Yes, all three work profiles require leaders. And in either case, the professional is supposed to help others. But the way one helps and the problems one deals with are different.
Here is everything you need to know about coaching, mentoring, consulting.
A coach guides and helps you improve yourself or your business so that you can achieve your goals and success.
What comes to your mind when you hear the word coach? Do you see a sports coach guiding the athlete to use their strength and muscles properly in the game? Giving them tips and telling them what their strong points are while working on their weak points? To make more sense of this, let's use an example:
Say a cricket coach is coaching a player helping them in strengthening their fielding. They appreciate their catching and help them improve their throw so that they can directly target the stump.
A coach will be in the fields with the player, sharing strategies and helping them practice so that they can be better.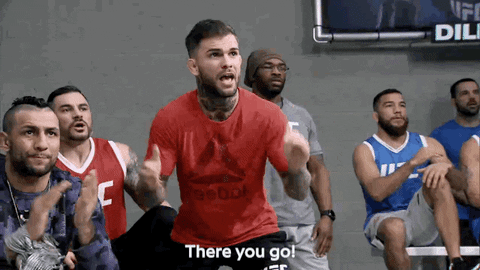 This is exactly what a coach does.
A coach may not have the same experience but they know how to ask the right questions and with that, they can guide you to find answers and reach your goals. They know the strategies, and they share them with their clients after analysing their weaknesses and strengths so that they can be better in their personal or professional life and achieve their goals.
One thing that you need to keep in mind here is that coaching is always 1:1. A coach can have multiple clients but they deal with one client at a time.
Read more: How Can You Become A Life Coach? Everything You Need To Know

A mentor has an experience in the field they are offering their mentoring service and their advice is majorly based on their own experience. 
For instance, a freelancing mentor has experienced and conquered the freelancing field and is ready to share their experience and knowledge with people who wish to achieve similar results.
This means that someone who does not have an experience in a specific field cannot become a mentor in the said field as they may not have the relevant practical experience and knowledge required by the mentee, the person who is looking for guidance and mentorship.
To explain this with the help of Hustlepost Academy's example, we say Saloni Srivastava is your mentor because she has an experience as a freelancer and she has turned her side hustle into her full-time business through which she is earning a seven-figure income. 
She has the required resources and knowledge to guide you so that you can have a similar outcome through your side hustle and freelancing career as well.
Read more: Why Is Finding A Good Mentor Difficult And How To Find One?

Consulting is a little similar to coaching but, undoubtedly, it is still very different.
While coaching usually focuses on soft skills and helps the client and their business grow and succeed by improving and coaching them consulting focuses on the professional or technical stuff and introduces strategies that have worked for others or have higher chances of working in the specific scenario.
For instance, if your business is not growing because of the marketing department, a consultant will help you identify the mistakes your team has made and suggest strategies that will surely work out for your business.
Moreover, consulting does not target one person at a time, it usually caters to a team or group of people.
Here is a table that will help you differentiate between coaching, mentoring, consulting, and understand the responsibilities of all three roles better.
| | | |
| --- | --- | --- |
| Coaching | Mentoring | Consulting |
| The aim is to help the client with their soft skills and behavioral development so that they can be better in their personal or professional life. | The aim is to share the expertise one has with people who are interested in achieving similar goals. | The aim is to provide strategies to the team or the client that will help them overcome problems they are facing in a specific department. |
| In simple words, a coach asks the right questions. | A mentor uses personal experience. | A consultant has the right answers. |
| 1:1 Coaching Sessions | Can be 1:1 and in Groups | Caters to groups and teams |
| Highly Personalised | Based on own experiences | Provides data-driven strategies |
| It can be long term or short term depending on the area of focus. But it takes time as the aim is to change and improve the client's inner abilities and weaknesses. | It is a complete journey of helping the client to reach the desired destination. | The results are immediate as the target is a specific problem or area of concern. However, it can be stretched if there are several problems that need attention within the same field. |
| Eg: A coach can help you manage your time and stress better. | Eg: A mentor can guide you to excel in their area of expertise, say, an entrepreneur. | Eg: A consultant can help you in your business's marketing and growth. |
In the end, coaching, mentoring, consulting are businesses. Everyone in these fields is an entrepreneur and in order to become one, you will need to know how to start and market your business so that you can reach out to your potential customers and offer your services. 
Hustlepost Academy helps you start your coaching business by simply preparing you for the market and equipping you with the skills and knowledge you will need to start a successful business in this highly competitive field.
Ironically, in Hustlepost Academy, you give you a 1:1 coach and Saloni as your mentor– this will not only help you with your career but also help you understand the difference even better and see how a coach and a mentor work.
 If that sounds interesting to you, we recommend signing up for the course and starting your journey as soon as possible.