As children who know what bad parenting feels like, we all think we will be great parents when we grow up. And for some of us, this determination converts into a passion to become a parenting coach and guide others to be good parents as well.
Surprisingly, even people who think they will be great parents end up failing at it because let's be honest, it's one thing to think and imagine what can be done and a completely different thing to practically implement the same ideologies.
This is where the need for a parenting coach grows and becomes significant. 
If taken from a professional point of view, this suggests that becoming a parenting coach has scope. However, there are a few things that you should know if you are considering becoming a parenting coach.
We are sharing the 5 most important things that will help you in your career as a parenting coach.
Most Parents Are Not Wrong Intentionally
This is something that we have in our hearts probably because of our own experiences or, perhaps, because of a mindset that people cannot be "this unaware" but you need to realise that most parents are genuinely not aware of where they are going wrong.
As a parenting coach, you will have to coach them from the beginning and guide them into understanding and unlearning certain practices so that they can improve their parenting.
You should not expect parents to know where they are lacking as parents or presume that they are doing something wrong intentionally. This type of presumption will affect your coaching style and listening as well as communication skills.
To make sure your coaching style is friendly, effective, and professional, remind yourself that parenting is something people don't consider learning. And because of limited resources available along with abundant unsolicited advice, it is actually difficult for them to even access the right information. 
You will have to make them not only acknowledge the fact that what they are doing is wrong but also tell them how to identify and adopt the right strategies.
There Is No One Correct Way of Parenting
Parents have this belief that if someone else's children are doing good, adopting their parenting style will improve their child as well. 
This is one of the reasons why new parents are trying to be more friendly and open with their children. But what they don't realise is the fact that their child may not be the same as the other child.
They will come to you, a parenting coach with this concern and you will have to help them understand that there is no one correct way of parenting. 
And in order to explain this to them, you will have to prove them by customising your parenting help and guides according to their lifestyle, routine, priorities, child, behaviour, and other aspects that affect their as well as their child's life.
As a parenting coach, even you need to know that there is no one right way of parenting and every parent will require different strategies and mindsets to make sure their children feel appreciated, loved, and safe. 
That is why you too should make sure that you customise your coaching according to the needs of your clients.
Parents May Have Their Own Childhood Traumas
As a parenting coach, you will be providing coaching to the parents to understand where they are coming from as parents. 
You will be helping the parents resolve or improve their relationships with their children by resolving their childhood traumas and improving their relationships with their childhood selves.
This means that even as a parenting coach your responsibilities will include providing relevant, necessary therapy to the parents so that they can be ready to be better parents.
Your biggest challenge here can be the fact that people don't realise or acknowledge childhood traumas and they may not take your therapy sessions serious. 
So, you will have to include therapy and sessions like these in a way that helps you understand your client better without completely shifting your focus from parenting.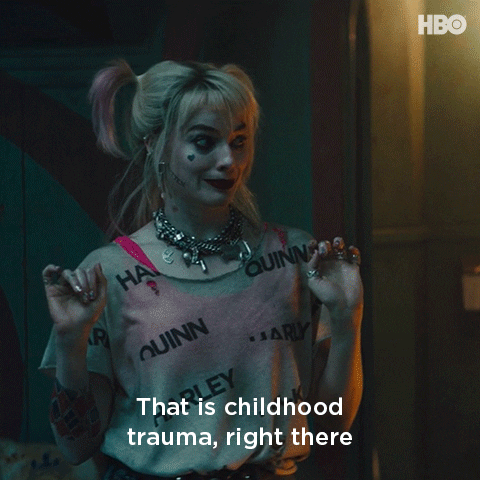 Parenting Coaching Can be an Overwhelming Profession
You may not realise this in the initial stages of your career as a parenting coach but this profession can be a little overwhelming. 
You will be dealing with different problems, behavioural issues, and mindsets. You have no idea how exhausting it can get at one point.
You will have to acknowledge when it starts affecting you personally and mentally, and take a break.
Always remember, parenting coaching is your profession and your profession should not affect your personal life or your health in a negative way. 
You will have to draw boundaries and keep your personal and professional life different, which is going to be a little tricky and difficult given you are dealing with a relationship that significantly affects us all in one way or another.
As a Parenting Coach, You Will be Responsible for More Than Just Parenting
Let's talk about parenting coaching as a business now, shall we?
You may be thinking that as a parenting coach your responsibilities will include dealing with parents who are struggling with parenting or wish to have a better relationship with or influence on their kids but let us tell you that you are shockingly wrong. 
It is highly unlikely that you didn't consider what we are about to mention, but it is our responsibility to let you know what you might be missing and need to know as a parenting coach.
You will be running a business. You will be responsible for starting and growing a business that will attract more and better clients and get you paid. 
You will be responsible for marketing your business so that you reach your target market. You will be using different social media platforms to increase your audience, leads, and clients.
And for your parenting coaching to actually work out for you, you will need to make sure that everything else works out effectively for you.
Read more: 10 Qualities Of A Great Life Coach

While there are innumerable courses available on becoming a good parenting coach, very few cover the business side of coaching. 
Surprisingly, you don't certification to become a parenting coach, but you definitely need business and marketing skills to start and grow your business. 
Hustlepost Academy helps you with the business side of your coaching business and urges you to have a parenting coaching certification as well. With more and better knowledge you will be preparing yourself for success and we are here to help you reach your goals.
Our Side Hustle Formula program is a perfect course for you as it covers everything you need to know to successfully start your coaching business online.