A content writer can earn as much as 5 lacs a month and as little as just a few thousand bucks. There are a lot of factors that play a significant role in determining how much a content writer earns in a month.
When it comes to building a side hustle that can be later converted into a full-time business, we all have to agree that content writing is one of the simplest and most profitable works that one can pick.
There is no doubt that competition in the content writing field has significantly grown over the years but so has the demand. That is why this field can offer you a lot even if you are a newbie. A lot of people may suggest otherwise but no, the content writing industry is not saturated. So, even if you decide to enter the market today as a freelance content writer, in a few months, you can make as much or even more than what the content writers are earning today.
Let's understand in-depth the factors that can influence the earning potential of a content writer and what you can expect from this industry at any stage of becoming a content writer.
Your experience comes first. The more relatable experience you have in hand, the more income you can expect. This applies to both salaried content writers and freelance writers.
Does that mean a beginner should expect less? Well, not really. A beginner can expect a high income but for salaried writers getting what they expect may be a little difficult. However, it is not impossible.
On average, a beginner with no sample work can expect anywhere between INR 15000 to INR 25000 a month. And for an experienced writer, the salary can range anywhere from INR 25000 to INR 60000 a month, depending on the experience and knowledge they hold.
On the other hand, for a beginner freelance content writer, earning as much as a salaried content writer initially can be a little difficult if they have no prior knowledge about content writing, the market they shall be catering to, and the optimisation of the content. But they can always choose to enhance their knowledge and skill set by pursuing content writing courses like the one offered by Hustlepost Academy.
Depending on the niche you choose, your earning potential may fluctuate. For instance, a writer working with SAAS, Fintech, and eCommerce businesses may earn more than a writer working in the lifestyle or fashion industry.
However, this does not mean that you have to pick only high-paying industries, writers can get paid well in every industry, but the time span in which they start making the expected money may vary. That's because there are certain industries that are willing to pay more and have fewer writers compared to some very common industries such as beauty and fashion.
There are different types of content that you can write. Articles, blogs, white papers, copy, social media captions, website pages, and research papers are a few examples. These different types of content have different rates in the market and even for the same word count, you will be paid differently.
For instance, while a 1000-word article or blog can get you INR 1000 to INR 3000, you can expect at least INR 5000 for writing a landing page of 1000 words.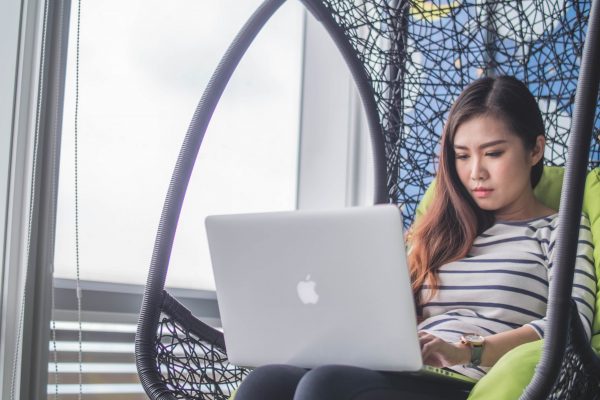 How to Become a Successful Freelance Content Writer?
From students and homemakers to working professionals, anyone can start content writing on the side and earn a decent income. But to start something and be successful at it, you need to have the right knowledge and skills. Here are a few things that you can do to start your freelance writing journey:
Start with learning the basics of content writing. Simply knowing the language that you are interested in writing may not help you become a successful content writer. You need to know the basics of Search Engine Optimisation and content marketing. Several paid and free courses are available online that can help you understand the basics of content writing and the technicalities related to it.

Hustlepost Academy

has a dedicated course for content writing freelancers that can make you a highly paid freelance content writer within a year, you can check that out as well.

After you are familiar with the basics, you will need something to prove that you know what you are doing as a content writer and for this, having a few samples in hand is important. You don't have to design a portfolio or purchase a website domain, writing a few articles related to the industry you wish to work in would be more than enough for a beginner.

Finally, you will have to let your potential clients know that you exist. You will have to reach out to them and let them know that you offer content writing services that can benefit them and their business. Sending cold emails, networking, building your personal brand, and working consistently will help you start and scale

scaling yourself as a freelancer

.
Earning through content writing can be as easy and fun as you want it to be. And once you start the journey on the right foot, by gaining decent knowledge and familiarisation, the sky shall be the limit for you. A content writer on average can earn six figures a month. If you too wish to become a successful, highly paid content writer, Hustlepost Academy is there to help you. We have all kinds of side hustle courses that can promise you nothing but success and financial freedom. Check out our courses and book a FREE consultation call with our counsellor to learn more.