Literally, every one of us knows that content creators on YouTube are earning decent money. But how can YOU monetize your YouTube and start earning money through YouTube as a newbie?
It is easy and pretty normal to believe that, because YouTube is filled with content creators, stepping into the competition, building an audience, and earning through it is impossible at this time. Well, there is no denying that it is going to be a little difficult to monetize your YouTube if you are yet to start your YouTube but it certainly is not impossible.
YOU CAN START IN 2022 AND STILL MONETIZE YOUR YOUTUBE CHANNEL.
A Step by Step Guide to Monetizing Your Youtube Channel
Before diving into the steps you need to follow to monetize your channel, let us state a few pointers:
We believe everyone would know this but in case you don't, you need to post content on YouTube in order to earn through it. Just having an account on YouTube won't do.

You will not start earning money as soon as you post your first video. YouTube requires you to have at least 4000 public watch hours and 1000 subscribers.

AdSense is not the only way to earn money. We will get into this later in the blog so keep reading to know more. 
If you have met the basic requirements to monetize your YouTube channel (4000 public watch hours in 12 months and 1000 subscribers), monetizing your account won't be difficult. Though it is going to be time-consuming, just a heads up.
Apply to the Youtube Partnership Program
The first thing you need to do is apply for the YouTube partnership program. Simply open the YouTube studio and click on 'monetization'. The app will analyse if your channel meets the requirements and then give you the option to "apply now".
Review YPP Terms and Guidelines
When you click on the "apply now" button, you will be asked to review the terms and guidelines of the YouTube partnership program. Do not skip this part. Thoroughly read the terms and understand everything. This will help you avoid all sorts of mistakes that can affect your chances of earning through your YouTube channel or any particular video that you plan to post in the future.
Set Up Your Google Adsense Account
Once you have read and accepted the program terms, you will be asked to connect your Google AdSense account. Set up an account and connect it to your YouTube channel. It's pretty simple to do this, you will get instructions on how to do that on the YouTube page itself.
Starting a YouTube Channel That Will Get You Paid
Ironically, it is not the technicalities of monetizing the YouTube channel but starting a channel where most people get stuck.
Yes, the very first step of earning money through YouTube is the most difficult and confusing in the entire process and this is where the majority give up.
So, after daydreaming about the income that you can earn through YouTube, consider focusing on the content that can get you paid.
There are a lot of things that go behind the idea of starting a monetizable YouTube channel. From finding your own passion (we know it is a task) to understanding the algorithm and marketing strategies, reaching the right audience will take considerable effort, research, and time even after being a consistent content creator. 
Here are the steps to start a YouTube channel that will get you paid in 2022 for sure:
SEO helps you reach the right audience. Make sure you are familiar with the basics even as a beginner. Instead of just focusing on SEO, it would be far more beneficial if you invest in courses and programs that can help you get a better understanding of becoming and succeeding as a YouTuber. Check out the "how to become a successful YouTuber" course at Hustlepost Academy to know what you need to learn even before starting.
See What Your Competitors Are Doing
Your research should always include watching your competitors' content. You don't have to follow their steps but it will give you an idea about what people interested in your industry are consuming.
No matter how many times you fail to reach the target, don't give up. The process is going to take time, don't waste it by waiting for a miracle to happen. Let yourself be the miracle and get yourself viral by staying consistent in producing quality content.
Read more: Here's My Secret Sauce for Success on YouTube: Saloni Srivastava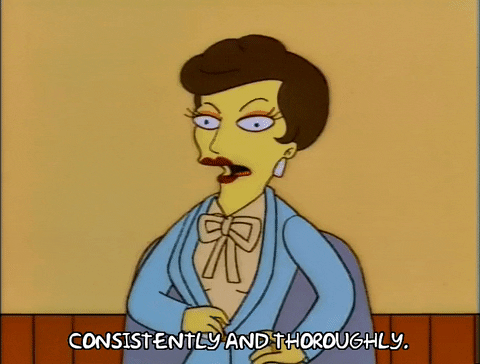 Monetize Your Youtube Channel in Different Ways
Ad Revenue is just one way of earning through a YouTube channel. You can rely on it if you want to but according to us, you shouldn't.
You only get 55% of the revenue you generate from AdSense. 45% of the profit goes to YouTube. But that does not mean you can't earn more.
There are several ways in which you can monetize your YouTube channel and ad revenue is just one of them.
What are the other ways to monetize your YouTube? Well, here's the list:
You can make brand-sponsored videos. Simply reach out to the brands that offer products and services in your niche and ask if they want to collaborate with you.

Redirect your audience to your business or blog. This way you can generate leads and earn through the same audience on two different platforms.

Create a product, service, or merchandise. If you have any other passion than filming yourself, it's time to introduce that and make money through it. Again, it can be anything.

Affiliate marketing. If you have an audience that follows you, affiliate marketing is going to work for you. You can share links and reviews of the products you like and earn profits through the same.
Starting a YouTube channel is not very difficult once you make up your mind. You can start it as a side hustle and if you think you would like to become a full-time YouTuber a few months down the line, consider investing in our "how to become a successful YouTuber" course. This will give you an idea of how to start and grow a YouTube channel in this highly competitive field even as a beginner.