What brings you here today?
Came across a blog that introduced you to the importance of continuous, online learning or an article that explains why online courses are a waste of time and money?
Considering investing in the online courses but not sure if these are any better than free courses available online? Or was intrigued by some "online coach" telling you how they started generating income in six-figures within a year and you can too?
Most of the time these are the reasons why someone like you and I stumbles upon a blog like this. Is taking online courses worth your money? Should you be investing or wasting your precious time on something like this? Will online courses help me become what these coaches claim to be (successful entrepreneurs, freelancers, marketers, everything around these lines)?
Well, let's find out, shall we?
Are Online Courses Worth Your Time and Money?
Honestly, there is no clear answer to this question. Nobody can say every course available online is good or bad. There are good courses as well as bad courses you just need to invest in the right one.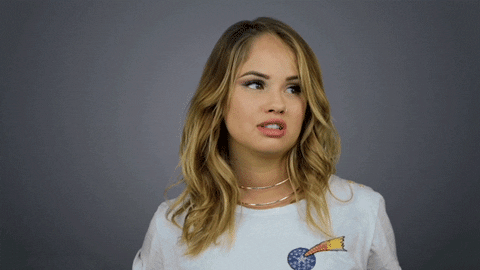 Okay, I am sorry, I was just trying to build it up a little. No more messing around, let's get straight to the point.
Yes, online courses are worth your money (not all, but most of them). Here's why I feel this way and you should too (I am going to give you reasons).
Why Are Online Courses a Good Investment?
There are many reasons actually. We all know how important it is to continue learning in order to grow and get better in every aspect of life. From augmenting knowledge and skills to enhancing your personality and mindset, online courses can help you with everything.
That being said, here are a few reasons why online courses are a good investment specifically for your career.
The Information Provided Is Updated
Online courses are relatively newer than the academic books published. Was there even a doubt in that? What we have been taught in schools and colleges is mostly outdated. Although I do acknowledge the fact that going to colleges and getting a degree is important, I can never accept that it is the only possible and viable way of learning.
There is so much that we are not taught in these educational institutions but can easily pursue online through these online courses that are now available. The information and knowledge provided, related to every field, subject, and industry is far more updated, advanced, and informative than the academic books.
Moreover, the coaches or online teachers usually teach through their own experiences, failures, and exposures. You have someone to look upon, idolize, and follow during your learning process.
You Can Pursue Them At Your Own Pace
Most of the online courses are prerecorded. You can enroll and watch these videos whenever and wherever you want. This means that you have the freedom to start and complete the course at your own pace without stressing about missing any class or meeting.
How this makes a difference is, that when the sessions are prerecorded and we have just received our log-in credentials, most of us will agree that because of the curiosity and motivation to do something, it is easy for us to binge-watch lectures. You won't have to wait for the class and neither will you be asked to join a class when you are busy in your personal or professional life.
This can make a lot of difference for people who are full-time students or employees. Hence, it is an added advantage of taking online courses.
The Information Available Is More and Better Than Free Sources
A lot of people believe that online courses cover the same information that is available online for free. Although it is not completely false, I wouldn't say it is something that should stop you from investing in online courses.
I'll explain my point.
Everything is available online for free. Literally every piece of information that you will ever need in your life. But until you are told what something is, how do you think you are going to search for it? Let's take freelancing as an example. You and I know what freelancing is so we can search and gather information regarding it but for someone who has no clue that freelancing exists, the information available online doesn't exist for them either.
Similarly, there will be a lot of information available online that can guide you to work as a freelancer but most of the time this information is not provided in proper order. And even if it is, a few steps are missing and some information is misleading just to keep you hooked.
So, while you think you are getting all the information for free in a step-by-step guide, you are probably not and that is one of the reasons why you are not able to succeed.
Online courses cover all the information that will be required in the right order so that you can learn, implement, succeed, and give them another positive testimonial on how this course helped you become successful.
If Nothing, It Teaches You What Not to do
If you still believe that investing in an online course will not provide you anything different from what is available online on platforms like YouTube for free, well it can teach you what not to do.
Free information available online is mostly vague and does not cover real-life examples and rare yet possible mistakes. They usually share the steps of doing something and common mistakes and FAQs.
But online courses have every information ranging from what and why to how and what not to do.
Did this make sense?
Let's say you are pursuing a freelance writing course. The information available online will tell you what the basic definition of freelance writing is and how you can earn money through it. However, an online course on freelance writing will teach you what is freelance writing, what are the different types of writing, why freelance writing and different types of writing are important and in demand, how you can become a freelance writer, how you can improve as a freelance writer, and what are the mistakes you need to avoid while writing as well as starting your freelancing journey.
And the best thing is that all this information is provided with examples so that you can understand everything better.
You Can Interact With Other Students and Learn More
Most online courses allow students to network with each other so that they can interact, ask questions, help each other, and share their experiences and learn from them.
I can hear your introverted personality screaming, "I don't like that" but tell that personality of yours that networking is important.
Listen to me very carefully, when your work requires you to interact with clients, reach out to them and pitch your services, talk to them to understand their business and expectations and edit your work according to their wishes, there is no way you can convince me that you don't need to network. 
Networking is important for everyone as it helps you learn. Learning is important, I don't have to tell you that. Moreover, interacting with these other students can help you learn more and grab opportunities that will kickstart your career.
Nonetheless, when you meet people online, you will find that interacting with them is a lot easier, fun, and better than talking to someone in real life. You will be interacting with like-minded people who have similar interests and passions as you and they are probably on a similar path of learning and exploring as you. This makes everything less awkward and so much better.
Online courses are absolutely worth your money and time. It is, in fact, really important to invest in good courses, especially in these times when the primary source of income has no guarantee and the world is building multiple side incomes. Not just that, for you to grow within the firm you are working for, you will be required to augment your skills and knowledge which can be done by pursuing online courses.
Whatever your situation or reason, there is an online course created for you that can help you get out of the negative situation and go deeper into the positive situations.
If you are still looking for the right platform that offers easy-on-your-pocket, highly valued online courses, you should consider checking out the Hustlepost Academy. They have courses ranging from content writing to YouTubing, podcasting, content creation, and virtual assisting. All these courses can help you build a side hustle that can generate a decent income probably even more than your primary source of income within a few months.