Over the years, the idea of having multiple income streams has received unimaginable applause. 
Probably because of the never ending inflation and the trending hustle culture. Whatever the reason, the idea of having multiple sources of income should be promoted and adopted by everyone.
Before starting this article, we wish to clarify that having multiple sources of income does not have to be exhausting.
 You don't necessarily have to work all the time to set up and grow these income sources. And even if you have to work consistently, it shouldn't feel stressful or tiring.
With that out of the way, let's discuss the different income streams you can build alongside your full-time job or college with the least to no investment and significantly less effort and hard work.
Freelancing has to be the first thing on our list of multiple income streams.
Why?
Because it allows you to monetise literally anything you like and are passionate about. 
You can offer the services you are providing full-time on the side as a freelancer if that is something you feel most comfortable with or you can build a completely different, more creative and fun service that you believe people will be willing to pay you for. 
Any activity or hobby like writing, drawing, painting, signing, editing, designing, dancing, time management, habit building, coaching, consulting, mentoring, speaking, and reading can be offered as a freelance service.
Find your hobby that you can do all the time without feeling bored and find out information on how you can offer it as a service.
A slow but definite source of income. YouTubing isn't new, literally, everyone knows that YouTubers earn by making and posting videos on YouTube. 
If you think you are someone who can create content for YouTube without hesitation, you should definitely start working on it.
YouTube is a promising platform that can become a decent source of income for you in the long run. You just have to be patient and consistent.
If you haven't started your YouTube channel because everything has already been covered and starting a YouTube channel in 2022 makes no sense, we request you to think otherwise. 
Because originality does not necessarily mean being unique and starting now does not mean you can't be successful.
"Blogging is dead," said people for getting your attention. In reality, there is no way blogging can die. 
Not at least any time soon. 
Sure, you may think that people are more interested in video content than reading and we are not going to suggest otherwise either because it is a fact that people are MORE interested in video content over written content BUT that does not mean there is no audience for written content.
Blogging is an excellent source of income. It is easy to set up and monetise as well.
Read more: 5 Ways You Can Make Money From Blogging In 2022 – Other Than AdSense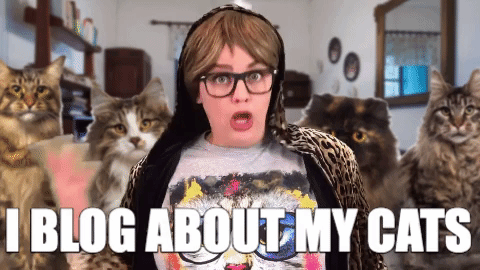 If you think you are good at something and can help others with the same, it is time to monetise your knowledge and offer your advice as a service. 
You can take coaching and consultancy calls, you can offer proper counselling, or you can even launch your course and build a passive income stream with that. Whatever sounds intriguing to you, take it that way but eventually, you will be offering similar services only.
Learn more about counselling, coaching, consulting, mentorship, and launching your courses online, and depending on your interest, start learning and working towards the same.
You can charge anywhere from INR 500 to INR 5000 per call which will take an hour or so. Definitely a great source of income.
Just like blogging and YouTubing, podcasting can serve as your passive income stream. Instead of writing and recording your videos, you will be recording your voice. 
A better option for people who are not comfortable with the camera and don't like writing.
Podcasting definitely can make you decent money and given the increasing audience, growing your podcast and getting listeners will not be as difficult as you may assume.
Furthermore, you don't have to invest a lot of money in starting your own podcast and neither do you need to do a lot except recording and marketing your podcast online.
Selling digital products online is one of the easiest sources of income because you literally don't have to do anything once you have created your products.
Digital products can be literally anything, from journals and planners to illustrations, printables, and digital vision boards, you can create these digital products and sell them on different platforms. 
You may have to market your products initially but once people get to know about your product, you can sit back and let the money come into your pocket.
Virtual assistance is a service in which you offer administrative services to entrepreneurs and managers. 
It may seem intimidating right now but if you make yourself familiar with the role and responsibilities, you will find out how easy and promising being a virtual assistant can be. 
You don't have to be anywhere and your role requires you to invest only a few hours of your day and week.
Your responsibilities shall include scheduling appointments and tasks for your client, organising emails, managing their time, planning their travels, and dealing with their customers on their behalf.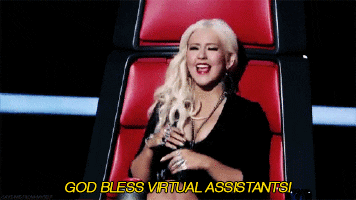 For anyone who is always up to date with social media trends and updates, this is the best source of income. You will be getting paid for planning and posting content for your client in a way that increases their engagement.
If this sounds like a lot of work, you can also choose to niche down and offer your services for a specific social media platform instead of covering every platform. 
With that, you will not only get paid more but your workload will be reduced as well.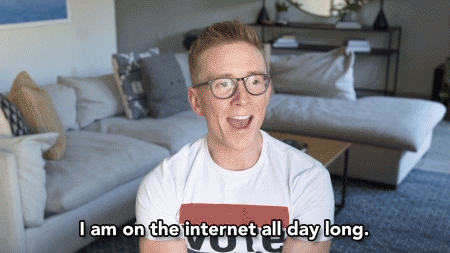 None of these income sources is difficult to build if you have decent knowledge and know how to start on the right foot. We understand that as a beginner you may not be familiar with the right steps to take, which is why we are here to help you.
We have a course on how to start and grow your side hustle that covers every income stream mentioned above. You can learn all the skills and decide which one is right for you. If you like more than one, feel free to monetise them all. Doesn't that sound like a deal?
Well, if it does, go ahead and book yourself a free counselling session with us.