Social media has significantly grown over the past few years and the platforms that were initially introduced for socialising are now being widely used for growing and promoting businesses.
Even marketing in the last few years has evolved immensely and the traditional methods have lost their effectiveness ever since digital marketing came into existence. 
It was only obvious that digital marketing will someday expand and take over social media platforms as well. And here we are, living the very obvious.
Social media marketing has become a highly profitable business and career option as well and people aspire to step into the field of social media marketing considering the monetary benefits and comfort it can promise.
We are assuming you are one of those aspiring social media marketers who wish to know more about the industry. Say no more friend, this article is your one-stop information hub for everything you need to know about social media marketing.
Who Is a Social Media Marketer?
A social media marketer is a marketing professional who knows how to market a business on social media and generate leads that can be converted into customers for the said business.
Social media is all about engagement and traffic, it can be easily used for a business's benefit. 
Moreover, the platforms give you the opportunity to market your business by running ads and reaching out to a target audience that can be your ideal customers. 
For these features to work in favour of the business, they require a marketing professional who knows how to create the most effective strategy that will not only generate leads but promise a high return on investment as well.
That's a lot of information in the very beginning, isn't it? Well, there's more but we think we should probably break it down for you so that you don't find it overwhelming.
Before we further discuss the role and responsibilities of a social media marketer, let's first define what social media marketing is. 
Social media marketing is a type of online marketing that allows you to market your business, products, or services on social media platforms and convert your audience into leads and customers.
Is Social Media Marketing the Same as Social Media Management?
It is a very common misconception that social media marketing and social media management are the same. No, social media marketing is not the same as social media management. 
In social media management, the main target or responsibility is to post content on social media consistently and engage with the audience so that the business can have an online presence. Whereas, the target of social media marketing is to market the products and services to the target audience and generate leads through social media presence.
Does that clear the basic difference? If not, you can check this other blog that clearly differentiates between a social media manager and a social media marketer.
Read more: Difference Between Social Media Manager And Social Media Marketers
What Does a Social Media Marketer Do?
A social media marketer does marketing on social media. That is one of the simplest ways of describing the role of the social media marketer. But it is vague. So, to make it easy and informative, here is a list of things a social media marketer is responsible for:
Creating a content strategy for the business.

Analysing the metrics of social media accounts and seeing what works best.

Creating content for ads and marketing campaigns for different social media platforms.

Running ads on social media and reporting detailed results.

Optimising accounts, and content in a manner that will generate more leads.

Increasing the organic traffic and reach of the social media accounts.

Keeping up with the algorithm of the platforms and improving content and marketing strategy accordingly.
Skills Required to Become a Social Media Marketer
A social media marketer's role requires a bunch of skills that are not directly related to social media but are extremely important.
Here is a list of skills that you will need to become a social media marketer:
This has to be the first skill that is a prerequisite to becoming a social media marketer. A social media marketer will be creating and running ads on social media. 
They will be responsible for creating content for social media as well. And for that, writing skills, especially effective copywriting skills are necessary. 
You can't become a marketer if you can't write an effective copy. Marketing is all about design and writing, so this should be the first skill you need to acquire if you wish to work in the marketing industry.
When you are responsible for targeting an audience and persuading them into buying the products that you are marketing, you need to have decent communication skills. 
You may have to conduct surveys, reach out to the existing customers and audience to know what is working and what is not, and you may even have to deal with disappointed customers. 
For every situation, communication skills will become a necessity. A social media marketer's job is to build a community and for that, they will have to communicate with people.
Social media platforms like Facebook and Instagram require one to create posts. Graphics, illustrations, and infographics are some of the designs that you will be creating for the business and its audience. 
And only a person with decent designing skills will be able to bring out their creative side in front of the world in the form of posts.
Even choosing the right colour and pattern to create a post that will attract an audience and increase the traffic on the account can be a task for someone who does not have basic designing skills. 
So, consider investing your time in learning graphic designing and how to use tools and apps like Canva.
Marketing skills include everything from writing to researching, analysing, and reporting. A good marketer is someone who knows how to use every little information available in a manner that will help the business reach the target audience and improve or make a positive business image.
Without marketing skills, you may not be able to use the information readily available to you and that is where most newbie social media marketers fail. 
Marketing skills are not only technical skills, it's more about the mindset. A mindset that allows you to see through the analytics and metrics and create a strategy that will change the dynamics for the good.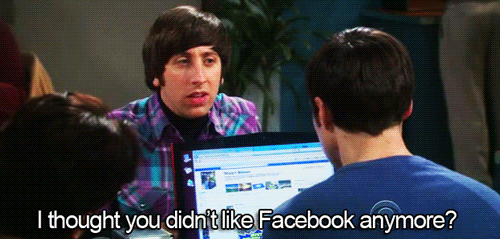 Social media marketing is not a lot different from online marketing. You will have to research keywords, content ideas, strategies, competitors' strategies and engagement rates, and improvement and growth techniques for the business you are catering to.
Marketing, in fact, is a lot more about research than it is about running ads. 
So, one needs to have basic research skills. However, research skills are not something you will have to learn. Familiarise yourself with the research tools and techniques, and you will be good to go.
How to Become a Social Media Marketer?
There are two ways you can choose to work as a social media marketer. Either you start by working full-time for an organisation or you start as a freelancer. Either way, you will have to start by learning about social media marketing.
Here is a step by step guide that will help you start your career as a social media marketer:
Learn Social Media Marketing
Before you start working as a social media marketer, you will need to have a decent knowledge of how social media marketing works. Here, you will need to learn everything related to social media marketing, right from optimising the accounts to creating content and ads that will work.
Practice and Create a Portfolio
Once you feel you are equipped with the required knowledge and skillset, you can reach out to a client and offer your services for free in return for a testimonial. This way you will practically test your expertise and have something to add to your portfolio as well.
After this, you can even offer your services at lower prices to more clients and practice more if you want or you can simply dive into working as a social media marketer.
Reach Out to Your Potential Clients
If you intend to work as a freelancer, reach out to the businesses and brands you would like to work with. And if you wish to work full-time as a fresher, reach out to digital marketing agencies as that would offer you a better learning experience.
Reach out to potential employers and let them know how you can be of service to them.
Increase Your Charges as You Grow
You will be starting at a lower price because you are a fresher in the field but as you learn, experience, and grow don't forget to increase your charges as well. Offer service packages, create a website, and probably start your own agency if you will.
How Much Can a Social Media Marketer Earn?
As a social media marketer, if you are looking forward to joining an agency as a full-time employee, you can expect a starting salary of INR 12,000 to INR 15,000 as a beginner.
If you intend to start working as a freelancer you can charge INR 10,000 to INR 15,000 from each client as a beginner.
The charges will only go upward, there is no way you are going to work for any less than the abovementioned amount.
The role is in demand and as a freelancer, you can work with multiple clients so you can expect to earn around INR 50,000 even as a beginner if you are able to land around 5 clients. Isn't that amazing?
For an aspiring social media marketer, the only thing we have to say in the end is that we offer a course that can help you acquire all the skills and knowledge you need. Our course "how to start and grow your side hustle" covers everything from content and copywriting to social media management and marketing, it is your one-stop information hub that you will need to become a highly paid and successful social media marketer in India.