But is "productivity coach" even a thing? Are people actually spending money on such services?
Yes, productivity coaching is a thing, and a number of people are working as productivity coaches around the world. 
And yes, people spend money to get help from productivity coaches and you should too if you feel you are unproductive. 
But that's a discussion for some other time, right now we are going to discuss how YOU can become a productivity coach.
At some point in our lives, we all have read a book, blog, or watched a video on how to be productive. What does that tell you? Well, to us, it means two things – 
A lot of people, just like us, are interested in increasing their productivity.

If you never felt the need to consume such kind of content, you are the chosen one.
So, our question to you is, are you like us or are you the chosen one?
Whichever category you fall in, you can become a productivity coach and start guiding people through your experiences and expertise. 
Who Is a Productivity Coach?
A productivity coach helps their clients work efficiently and effectively in less time. We are familiar with the phrase, "work smarter, not harder", a productivity coach makes it possible to work smarter so that one can save time, get more done, and achieve goals quickly.
Although it is believed that one can learn everything related to productivity from uncountable blogs and videos available online for free, it is important to understand that the said resources are generic and they may not sit perfectly well with your routine, lifestyle, and goals.
A productivity coach will understand your routine and suggest changes that are sustainable and beneficial for you and your long-term goals. Most importantly, a productivity coach will not just give you the advice you need and part ways. They will be there with you during your transformation process. 
What Is Productivity Coaching?
Productivity coaching is a coaching service that helps individuals manage their time and work smartly so that they can be more productive and efficient. It is not very different from other coaching services when it comes to understanding how it works, except it specifically focuses on time management and creating a routine that is easy to follow and sustainable.
Productivity is not a routine that you can follow for a few months to get the results and go back to being the normal, unproductive self. It is a lifestyle and it has to be introduced into your life and routine in a manner that makes a noticeable difference in your time management without negatively affecting your lifestyle and health.
Skills and Qualifications Required to Become a Productivity Coach
To become a productivity coach one needs to have basic knowledge of coaching and productivity, time management, behaviour change and management, and client dealing.
The skills required to become a productivity coach include:
Empathy

Communication Skills

Time Management Skills

Communication Skills

Analytical and Research Skills

Listening Skills

Relationship Building and Management
Even though anyone can become a productivity coach without any qualifications, it is advised to get a certification so that you are appropriately familiar with the role and responsibilities, and have an edge over the competition.
Read more: 10 Qualities of a Great Coach
How to Become a Productivity Coach? Step by Step Guide
Becoming a productivity coach is not a lot different from becoming any other coach. You start by learning the basics of productivity coaching, acquire the knowledge and skill set required for the role, then create a business plan, practice with beta clients, and finally enter the market as a professional.
Here's a step by step guide that will help you understand and follow the path of becoming a productivity coach:
To become a coach, you first need to equip yourself with the knowledge and skills. Enhance your knowledge and consider getting certification if you are an absolute beginner in the coaching profession. Don't restrict yourself to just one course, learn as much as you can from books, articles, and productivity coaches who are already experienced in the field.
Getting a certificate in productivity coaching or general coaching can help you prove your expertise and stand out from the competition. Because anyone can call themselves a coach, being a certified coach, you will have an advantage over non-certified coaches and this will help you secure more and better-paying clients.
Work Under a Productivity Coach
After getting the certification, you should aim to get practical experience as well. You can reach out to experienced productivity coaches and ask them if they are comfortable with training you.
Another way of doing this is by contacting the productivity coaches as a client. You will get to know how they communicate with their clients and how exactly they are assisting them. 
Find Beta Clients and Practice
After gaining practical exposure, it's time to practice your skills. You can easily find beta clients online or you can work with your friends, to begin with. Work with beta clients and ask them for testimonials in return for your service. See how your strategies are working and improve where improvement is needed. This will prepare you for your potential clients in a better way. Moreover, it will also help you kickstart your career with the testimonials and experience to show.
Now that you are equipped with the knowledge, skills, and experience you require for the role, it's time to start working on your professional journey. Start with writing a business plan.
In your business plan answer the following questions:
Do you want to run the business online or offline?

Who is going to be your potential client?

Will you be taking group sessions or 1:1 sessions?

Will you be charging on a session basis or a monthly basis?

How much do you intend to charge?

How will you be accepting the payment?

How do you plan to market your business?

Do you intend to work alone or hire a team?
Answer these questions and write everything that crosses your mind related to your coaching business.
The next step is to create a website. Because you are planning to have a business, a website is a prerequisite. Especially if you intend to run your business online. However, even for an offline business, having a website can help immensely in growing your business. Create a well-optimised website, hire a professional if this isn't something you want to do by yourself.
If your only reason to not create a website by yourself is that you don't know how to, then you should consider taking our course on how to start and grow your online business because we offer everything you need right from picking up a business idea (which you already have) to creating website and content, and marketing your business.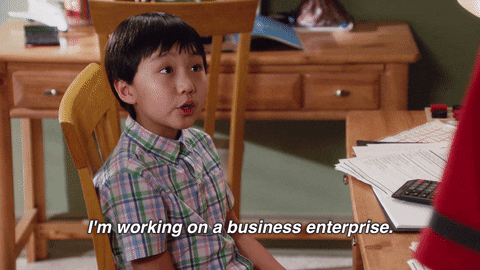 Remember the testimonials you received from your beta clients? It's time to add them to your website and let people know that you have had experience. Apparently, it is easier to trust someone who has genuine testimonials and reviews over someone who is just starting out. Even if the beginner has more potential, people will consider taking services from someone who people have already tried and tested.
Write Blogs and Guest Blogs
Your website should have a blog section where you will be writing relevant articles that can educate people about the importance and benefits of productivity coaching. Do your own research and find out what people are searching for on the internet. Answer those queries in the form of blogs.
You can even reach out to relevant websites and magazines and get your articles published with your picture and author bio. This will help you reach out to a bigger audience and increase your reach.
Your social media presence matters as much as your website. Make sure you have optimised your social media accounts according to your business. Have a business account, post relevant content, optimise your bio, add your website link to your bio, post stories, add stories to your highlights, write articles on LinkedIn, and repurpose content on different social media platforms. Be active on social media and post consistently. You can get more clients from social media than you can imagine.
If you are wondering, being active on social media will not make you an influencer. And you don't have to copy the cringe trends or dance on reels to get views. You should be sticking to your profession and creating relevant content only.
Reach Out to potential clients
By this point, you will already be getting leads. It is doubtful that you don't get any clients after doing everything mentioned above but in case that happens, don't refrain from reaching out to the potential clients yourself. Send cold emails to entrepreneurs, CEOs, celebrities, small business owners, and freelancers. They are most likely to hire you for your services.
Does this sound like something you should be doing?
If yes, we are here to help you even further. Get yourself equipped with the required skills and knowledge to become a productivity coach and then take our Side Hustle Formula course. It covers everything you need to start a business, teaches you all the marketing strategies,  and also gives you a 1:1 coach who will help and guide you throughout the process.