Successful YouTubers suggesting that it is easy to start and earn through YouTube is so misleading
. 
Of course, they too have had their struggles. And less competition around that time they gained popularity worked to their advantage. But still, it is a little intriguing to know what exactly they were doing to reach where they are today. 
Here's what Saloni Srivastava did for her success on YouTube that every new YouTuber can learn from. The best thing is that everything she did can also help you
become a successful YouTuber in 2022.

She Didn't Wait for the "Right" Time
If you watch Saloni's initial videos you'll understand what we are talking about. She started recording and posting videos with whatever equipment she had. Saloni is a strong believer and promoter of the quote, "done is better than perfect". She takes this very seriously even now. One of the reasons why she is able to get things done is because of this belief.
When Saloni started posting YouTube videos, she didn't let the idea sit for long. She didn't aim at posting videos that could go viral but posted content she wanted to.
When your goal is to start and not get successful in a day, your chances of getting successful increase.
When Saloni started posting on YouTube, she was already working. She wasn't dependent on YouTube for anything and hence had no pressure whatsoever. She was able to explore everything she wanted to. According to her, when you don't have pressure, you get better content ideas.
YouTubing was kind of a side hustle for her. She started doing it because she wanted to try it out, and not because she wanted to earn money through it. Of course, that was a long-term goal, but for the short term, when she started out, she already had a source of income. Not making any money from YouTube didn't bother her.
When you start with the mindset that posting something can get you money, you are starting on the wrong foot. The right approach is to do something you are passionate about. That way, you will perform better and
eventually
grow.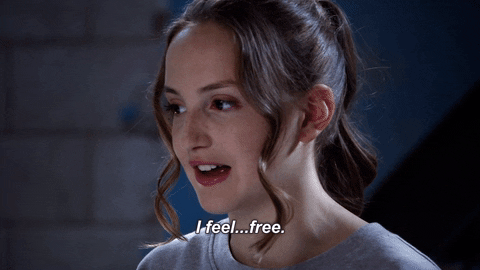 Consistency is the key to success on YouTube. If you check out Saloni's YouTube channel, you'll see how consistent she was when she started YouTubing. The reason behind that is, that she
was excited
about YouTubing. She was doing something she wanted to and liked.
But yes, when you are consistent, your chances of achieving success on Youtube multiply. Consider it this way, when you are consistent at posting content, more and more
people will find you
. If you post a few videos and vanish, people will think that the channel is not active and they may not subscribe. Moreover, YouTube won't recommend your content for long either.
Staying consistent applies to any and every work or field you are in. consistency helps you improve, grow, learn better, and be successful at whatever you do. And it is important for content creation, considering the competition.
Right from when Saloni started creating content on YouTube, she valued research. She invested a good time in recognising the market and her target audience.
Saloni was passionate about finance-related content. But when she started on YouTube, nobody was creating and consuming finance-related content. So, starting with that made the least sense to her. What she went for, instead of finance, was something she and people like her could relate to. She started creating content that was being consumed by her target audience. And after a certain point, she started including finance-related content in her videos. She introduced this change in a way that was easy to consume for her audience.
She didn't dive in and followed whatever was trending. She conducted thorough research on the industry, audience, and content. And then she planned everything in a way that would get her a better engagement.

She Prepared Herself Before Quitting Her Job
Leaving her job to dedicate her time to YouTubing wasn't an abrupt decision. Neither did she wait to be
extremely
successful. She prepared herself for 4 months and saved enough money before she decided to quit her full-time job. And mind you, she wasn't making a lot from YouTube during that time. She had 10,000 subscribers when she decided to devote her time and attention to YouTube. She was earning less than INR 3000 around that time. She had her savings and she knew what she was doing.
She recognised when was the right time to commit to YouTubing. And it had to be in such a way that it was neither too late for her, nor too early that it would create any kind of pressure.

She Created Brand Value and Treated YouTube Like a Startup
This is something that worked in her favour the most. She didn't consider YouTube as a pastime activity. She knew she wanted to make it full-time and thus invested in it. For her, YouTube was her startup and a medium through which she could reach out to a bigger audience and grow as a brand. She may not have had everything sorted out when she started. But she knew she was going to use YouTube in her favour no matter what she decided to do in the future. And that is exactly what happened.
She treated YouTube like a business. She invested in becoming better as a content creator, learning and improving her work. She also hired people who could help her in creating better content. It was because of this clear mindset, that she didn't quit or give up on YouTubing for something else.
There is nothing extraordinary that she did or you need to do to get success on YouTube in 2022. Everything Saloni has done for growing her channel is timeless and works even today. With the competition, coming up with content that stands out is a little difficult. But it is not impossible. All you have to do is follow what Saloni did and create content that offers value to the audience. If you wish to learn more about YouTubing and how to become a successful YouTuber from Saloni herself, take a look at this Confident Youtubers' Program that she offers.