If you are reading this, we have probably launched our new website and you can clearly see how much everything has changed. A lot of you may want to know what exactly happened and why we decided to rebrand Hustlepost Academy.
Was it not doing good? Are we changing our business? Is something new coming in? Will we be removing our courses? We won't ask you to hold your horses because we are as excited to share what happened as curious you are to know.
An Insight Into the Start of Hustlepost Academy
Hustlepost Academy was started amidst lockdown. While people were losing their jobs and finding it difficult to get work, Saloni, the founder of Hustlepost Academy, decided to share her knowledge regarding freelancing and building a side hustle with people who were interested in learning.
An idea to help people become financially independent and strong to have a stable income without working under someone gave birth to what we proudly call our academy today. An academy that has helped over 6000 students realise their dream of starting a business and earn six figures every month while studying or working full time.
Why Did We Decide to Rebrand Our Business?
So, why did we decide to rebrand if everything was going so well? There were a number of reasons why. Let's see what all led to the rebranding of Hustlepost Academy.
It Was All DIYed by Saloni
If you have taken Hustepost Academy's course or have been following Saloni on YouTube, you would know how much Saloni advocates for "done is better than perfect". You will always find her saying this and when she decided to start Hustlepost Academy she followed what she preaches. She launched an academy, and did everything all by herself, without waiting to meet the so-called "perfection".
And it did work out in her favour. It's in front of you all. 6000 students in just 2 years is a huge deal. But it's not just about that anymore. It's about bigger plans and for that we needed rebranding. What plans you may ask, the next point is dedicated to that.
Read more: Here's My Secret Sauce for Success on YouTube: Saloni Srivastava
The Previous Branding Did Not Reflect Our Vision
Our previous branding, if you have seen it, was all about Saloni. And at that time, it worked. Because it WAS all about Saloni starting an academy for her people, her audience. She was the person who came up with an idea worked on it alone and launched a business that targeted her audience primarily. It worked perfectly well for the academy and Saloni altogether for all the right reasons. But now, she has decided to change her approach towards her goals and vision with this academy. Though this was always her plan, unlike earlier, now it is a short-term goal, and to meet the goals, rebranding was important.
Right now, Hustlepost Academy has only Saloni as a coach or trainer but in some time we will be launching more courses by trainers who are experts in their fields.
Hustlepost Academy's vision is to make non-toxic hustle culture and entrepreneurship more common in India and for that we have already covered a lot of freelancing careers but we are working on expanding it even further. Soon you will find everything you can learn to earn money online under one roof.
Over Time, It'll Not be Only About Side Hustling
Hustlepost Academy has never promoted the toxic hustle culture and neither have we ever guaranteed that you can make thousands of dollars every month by working only 2 hours a day. However, we do promote and advocate for the idea of having multiple streams of income and the academy was started with an intention to introduce people to side hustling. But with time, that will not be our only focus.
We will be launching a segment called HPA Money which will cover everything related to money management. We realise that people are making money but aren't able to manage it efficiently. Moreover, there is a lack of information about investment, money management, and spending money appropriately. With the help of experts, we will be covering this part of making money as well.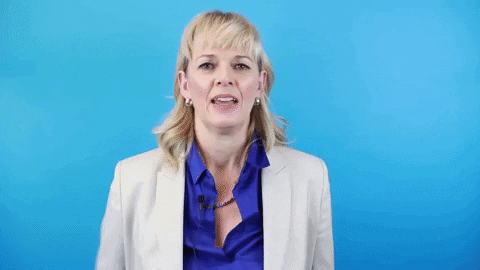 We Intend to Expand Our Target Audience
When we started, it was Saloni's already existing YouTube and Instagram family that showered their love on us. They not only believed in Saloni and Hustlepost Academy but also recommended their friends to join Hustlepost Academy. Until now we haven't been actively marketing our academy. It's only through Saloni's social media and word of mouth that we were able to grow our family from just Saloni to 6000+ students.
Now, we intend to expand our target audience. And for marketing purposes, we believe rebranding can help us better. What do you think? We would love to have your feedback on our new website.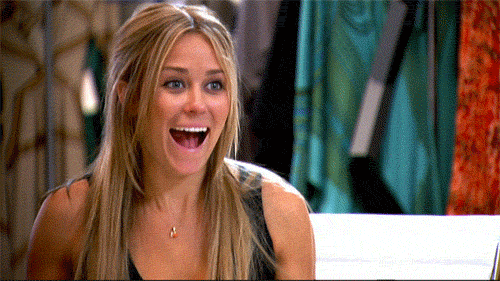 In Hustlepost Academy, you will always find people suggesting you start, learn, improve, and grow. This is exactly what we ourselves did. Started from scratch with a vision and an idea to help people when they needed guidance the most, learned through our experience and of course market, and now we are improving and introducing changes that we believe will help us grow.
If you are an aspiring student of the Hustlepost Academy, we feel that this article will give you an idea of what kind of academy we are running. We are not an academy that will ask you to be perfect. We don't preach anything that can be termed toxic. We firmly believe in and promote the idea of working and learning as you grow. If this is something that inspires you, we would suggest becoming a part of our community because this is just the tip of an iceberg, you will learn so much more when you become a part of the HPA Academy.