Social media turned into a marketing platform a long time back and we all have seen people making money through it. 
However, it's not just influencers who make money from social media, brands and businesses generate leads through the same platforms and grow their businesses which in turn multiplies their revenue. This is called social media marketing.
These businesses and brands are able to use social media efficiently only because of the marketing professionals they hire. 
This suggests that in order to get benefitted through social media platforms, it's not just community building and networking that is required, perhaps, social media marketing plays a significant role. 
And for marketing a product, brand, or business on social media, one needs to have a set of skills that can help them create content and strategies that work out in their favour.
That's too much beating around the bush, isn't it? Well, after this we are diving right into the 8 important skills every social media marketer (not manager) needs to succeed in 2022.
Starting with the very basic, marketing skills. Of course, a marketer should have basic marketing skills. That's what primarily differentiates between a social media marketer and a social media manager.
Now, to explain why we have added marketing skills to the top of the list, let us clarify that we are not talking about general marketing skills. There's a lot that comes under this subheading.
From social media marketing to digital marketing, content marketing, traditional marketing, and the skills required to create and execute a marketing plan, everything comes under this one skill. 
And a person who is in charge of using social media for marketing purposes should have a decent familiarity with the different types of marketing techniques and how they can benefit the client's social media.
Read more: How Can You Become A Social Media Marketer: A Complete Guide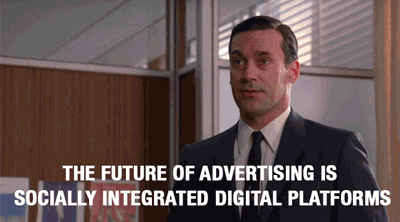 Communication skills, mostly written but also verbal communication, are extremely important for social media. The marketer shall be writing content for social media posts, reaching out to people via direct messages, engaging with other social media handles, and staying in touch with the team and client as well.
Communication skills, for every marketer, are essential because marketing entirely depends on storytelling which requires words to begin with, which are mostly written in the online marketing world. 
So, written and verbal communication skills are the second most important skills one shall require to initiate a career in social media marketing.
Community Building and Management Skills
Social media is all about community building. And to market a business, one needs to have a community. Yes, that is a responsibility of a social media marketer.
Community building and management skills are next on our list. This includes creating informative content, answering questions and solving queries, and building and maintaining a relationship with the community.
Read more: Difference Between Social Media Manager And Social Media Marketers

Marketing, on social media platforms, is not only about posting content and building a community, it requires brainstorming effective marketing strategies, implementing, and improving them for better results. For this, a marketer must have strategic thinking skills. 
There are innumerable marketing strategies but every business requires a different approach and strategic thinking skills that help the marketer decide which strategy shall work better for the business to which they are offering their marketing services.
Creative Skills and Mindset
Who didn't see this coming? Of course, social media marketing requires creative skills. Social media is all about creative, engaging content and for a business, the amount of creativity required increases.
A social media marketer needs to come up with engaging content ideas for a business and follow the trends in a manner that compliments the goals and objectives of the client's business. Creative skills and mindset become a prerequisite in this industry.
Planning and Project Management Skills
A social media marketer need not be working with just one client. Moreover, they are not in charge of managing just one social media account or one task for each client. 
There are a number of responsibilities, projects, and campaigns that need to be taken care of, consistently. And for managing everything efficiently simultaneously, the marketer needs to have decent project management skills.
Furthermore, proper planning skills are also required to plan and strategise a project or campaign.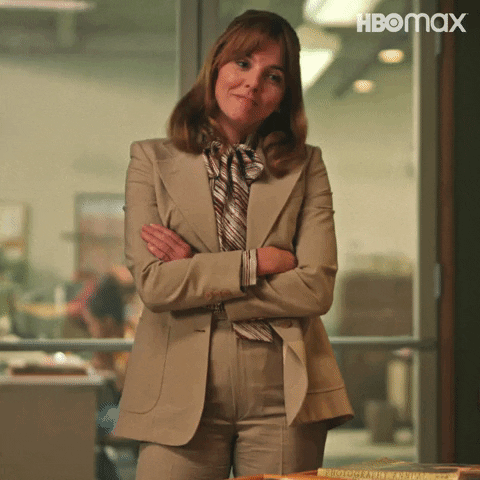 While working on social media marketing campaigns, one needs to analyse how things are working. Every post one makes, campaigns one runs, and marketing strategy one comes up with, is under the testing process when implied and with analytical skills only it is possible to practically know and see if things are working as expected. 
Analytical skills include keeping a track of the metrics and maintaining reports of the data so that they can be shared with the clients.
Finally, there are research skills. Nothing can be done without conducting prior research. Even writing this article required us to do intense research on the topic so that we can share information that is most valuable to you. There is no way one can expect to excel at social media marketing without having research skills.
Research skills help one select the most relevant marketing strategy, come up with informative and engaging content ideas, and build a community that can be converted into leads easily. At every step of marketing, research is essential.
There you have a list of skills that will help you succeed as a social media marketer even if you are starting your career in 2022. However, this may not be enough.
You need to have exceptional knowledge of social media and marketing altogether to start working as a social media marketer with high-ticket clients.
Luckily, we offer a course that covers everything about social media as well as marketing. And not just that, it also teaches you how to reach out to and secure clients, both Indian and international.
If you are interested in knowing more about it, we highly recommend checking out our course called Six Figure SMM Formula.